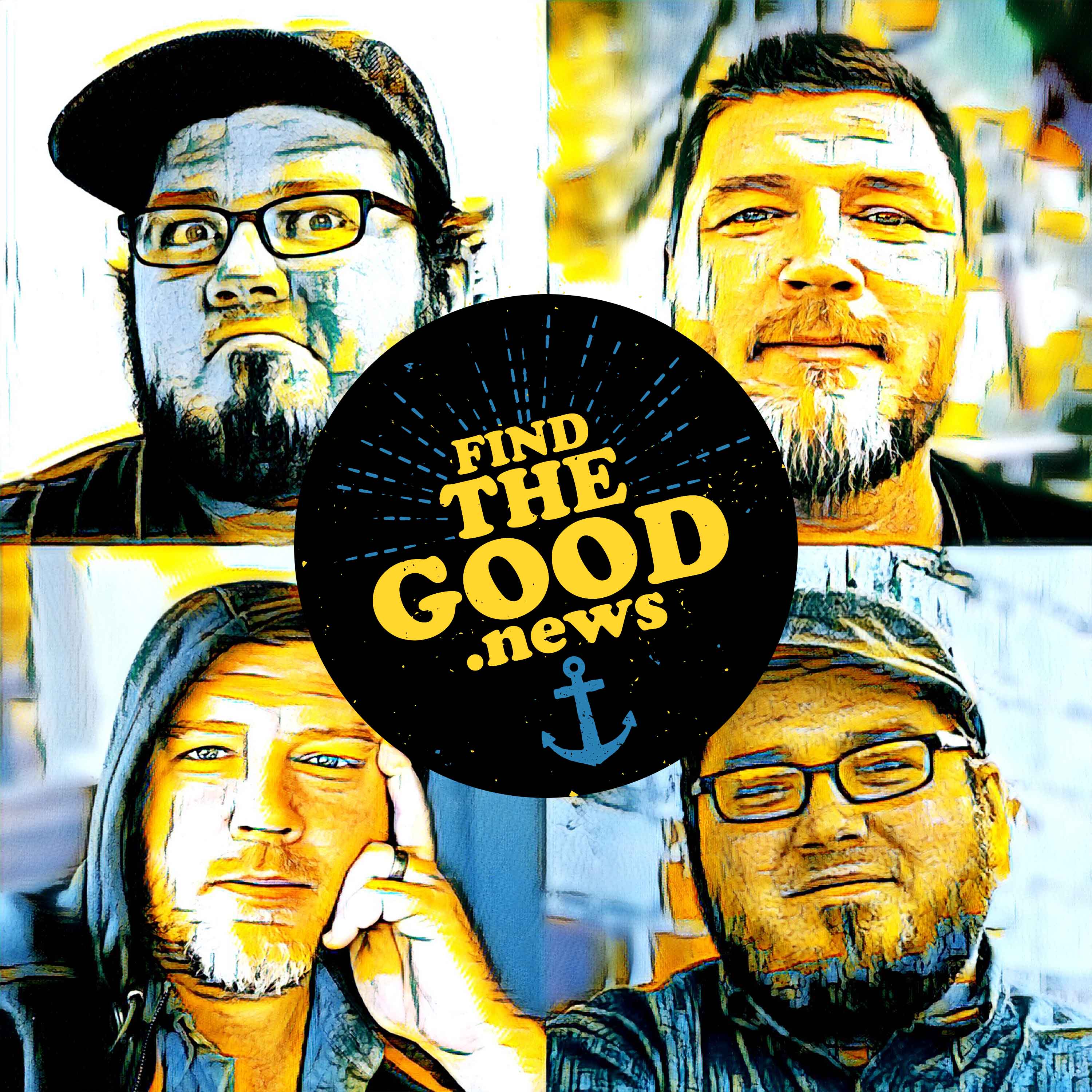 EP. 83 - The Open Mic Ft. Chase Bonin of the Lake Charles Comedy Scene
==========
I talk a lot about love and compassion on this show. I truly believe they are medicine, and two of the greatest gives that can be given and received, but there's another very human gift that brings great healing, and I know I don't talk about it enough, and that gift is laughter.
When I look back on my life, laughter has often been a huge component to my well being, and a good belly laugh has always been a sign that reconciliation may have occurred, and deep grief is settling, or a cosmic awareness of the silliness and beauty of life has hit me square in my forehead. The truth is, I want to get the great joke and laugh through my tears, and these beings that have the ability to pull the chuckles out of me when I need it most are acting as healers.
I had to laugh at myself yet again when Chase Bonin, local comedian and organizer of the Lake Charles Comedy scene, came in for a visit on Find the Good News.
I'm guilty of being one of those people, you know, the ones that say, "I wish we this-or-that here in our area." Well, the joke was on me. I truly didn't know we had an active and growing stand-up comedy scene in Southwest Louisiana, and visiting with Chase reminded me, yet again, that I don't always know what I think I know.
Chase loves comedy and is a student of stand-up, and he is using that love and high-interest to bring local and regional talent to our area. I enjoyed hearing about his road to stand-up. He's honest, funny, and somewhere between those things I found a really authentic bit of wisdom as well, and that's really good news.
I invite you to listen to my conversation with Chase Bonin, a really funny guy with an open mic if you think you might be funny too.
The world may still be trying to figure out how to kickstart all the old systems, but for the time being, just lay those things down.
Chase Bonin has some chuckles to share. So, take a drive, a walk, put in some earbuds, then dust off your smile. Prepare to laugh and have a genuinely good time, then press play on a little good news.
==========
SUPPORT FIND THE GOOD NEWS ON PATREON >> www.Patreon.com/FindTheGoodNews 
==========
CONNECT WITH CHASE BONIN >> www.facebook.com/chase.bonin.9
LEARN ABOUT THE LAKE CHARLES COMEDY SCENE >> www.facebook.com/lakecharlescomedy/
==========
 FIND THE GOOD NEWS IS PRODUCED BY PARKER BRAND CREATIVE SERVICES >> www.ParkerBrandUp.com
==========
SUPPORT OUR ADVERTISERS
•••••••••••••
SULPHUR TODAY >> www.facebook.com/sulphurtoday / #SulphurToday
•••••••••••••
BRIMSTONE MUSEUM >> www.brimstonemuseum.org or Call (337) 527-0357
•••••••••••••