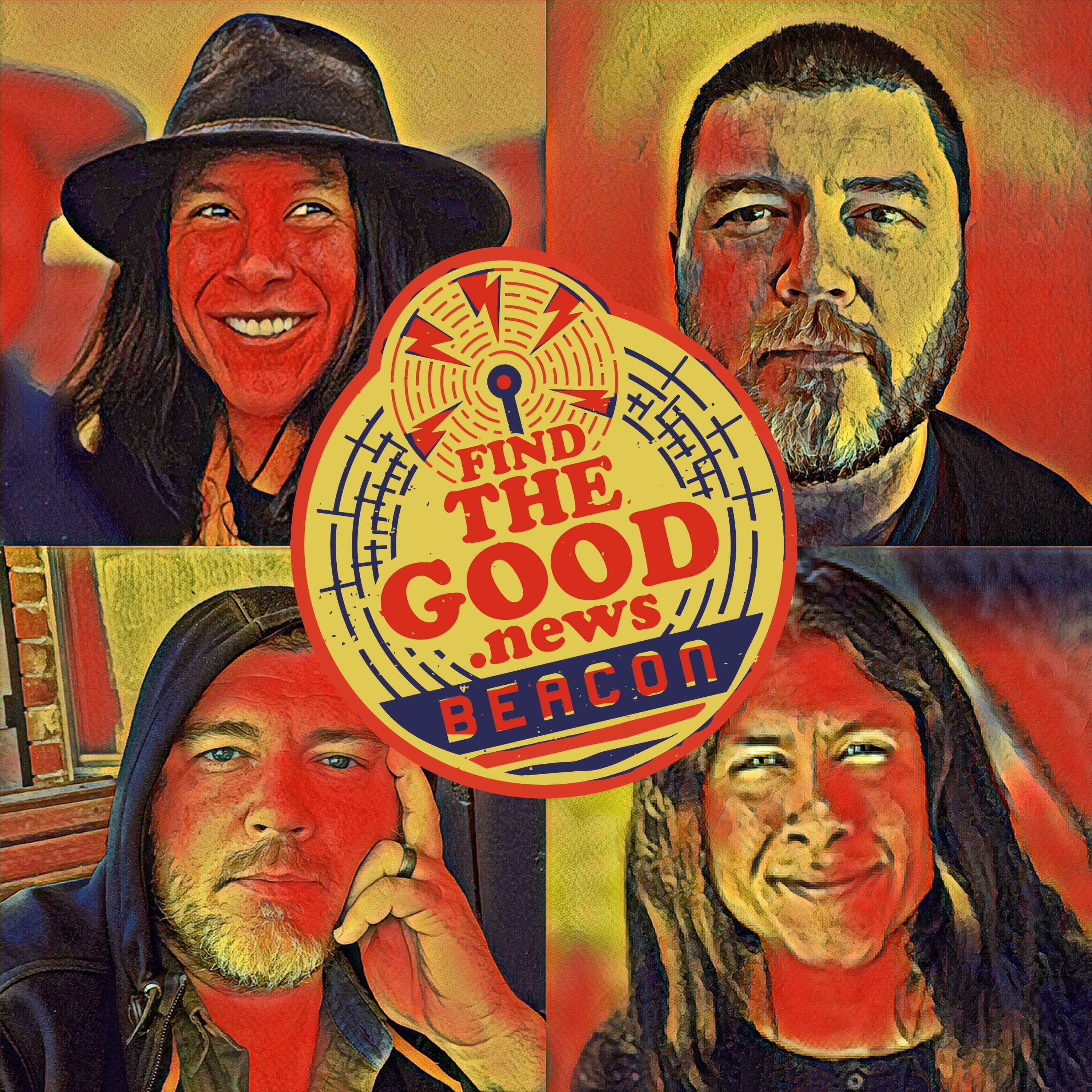 Ep. 91 - The Magic Feather - A Beacon Series Interview Ft. Don Jose Ruiz, Toltec Shaman and author of "The Medicine Bag: Shamanic Rituals & Ceremonies for Personal Transformation" from Hierophant Publishing
==========
There are events in our lives that charged with a specific energy. These moments can feel electric. Time perhaps feels bent. Sensations get prickly, and details seem enhanced. To the outside world these make look like nothing more than the ongoing and ordinary ebb-and-flow of occurrences, but for the soul connected to the happening these grooves in the timeline take on new meaning. For the experiencer, these moments are made holy, and there is high value in the ability to go back to them and experience the wisdom and lessons many times as the wheel of life turns on. When I was a boy I had an experience like this, and even as young as I was there was an awareness that I should create a remembrance of the experience, so I gathered a small item from nature and kept it close to me; I keep it close still.
This became a practice throughout my life, and as the small totems of remembrance grew I started keeping them in a small and simple leather bag. For years it has moved with me along the timeline, mostly hanging in a visible space where I rest, that is until recently.
Several months ago I discovered the book "The Medicine Bag: Shamanic Rituals & Ceremonies for Personal Transformation" by Toltec Shaman, and author of "The Fifth Agreement," Don Jose Ruiz. Many mornings I would bring Jose's book with me on my dawn walks at a nearby cemetery, a place that I go to connect with Spirit and to pray for the living souls whose remains lie there. Day-by-day Don Jose's words clarified the value of the medicine bag but expanded its value far beyond the small leather pouch and the contents inside. Something old was shaking loose inside my heart, space where I'd been keeping this medicine bag somewhat secret and safe from the eyes of the world. Jose's book was asking me to share it with the world in a new way that I had not before. Inspired, I reached out to Don Jose's publisher, and he graciously agreed to share his time with me on "Find the Good News."
This conversation was absolutely pivotal to me. Even still, I am riding along with the pleasant current of our visit. Jose radiated sweetness and kind energy that was palpable even across the great space between us. He listened to my experiences with love, and the words he offered in return carried the aroma of truth that I have come to appreciate from great teachers of wisdom.
Don Jose Ruiz is connected to his ancient heritage, and like his father Don Miguel Ruiz, he continues to practice, expand, and share the Shamanic wisdom of their Toltec ancestors. In our visit, Jose shared highly personal family stories, connecting them directly to the details of our talk, humanizing and grounding each of them with clear and meaningful connections with strands running directly into his heart.
In truth, this conversation was an invitation far beyond the pages of his new book "The Medicine Bag." In the midst of the conversation, Don Jose Ruiz invited me into the medicine bag that is his heart. In some small way, I feel as though I am there still.
I encourage you to untie the tight leather cord that may be sealing your heart, your medicine bag, tune your attention to this Good News Beacon, and press play on a little good news.
==========
SUPPORT FIND THE GOOD NEWS ON PATREON >> www.Patreon.com/FindTheGoodNews 
==========
MEET DON JOSE RUIZ >> https://www.facebook.com/ToltecLife/
BUY "THE MEDICINE BAG" >> https://bookshop.org/books/the-medicine-bag-shamanic-rituals-ceremonies-for-personal-transformation/9781938289873
==========
FIND THE GOOD NEWS IS PRODUCED BY PARKER BRAND CREATIVE SERVICES >> www.ParkerBrandUp.com  
==========
SUPPORT OUR ADVERTISERS
•••••••••••••
SULPHUR TODAY >> www.facebook.com/sulphurtoday   / #SulphurToday
•••••••••••••
BRIMSTONE MUSEUM >> www.brimstonemuseum.org   or Call (337) 527-0357
•••••••••••••