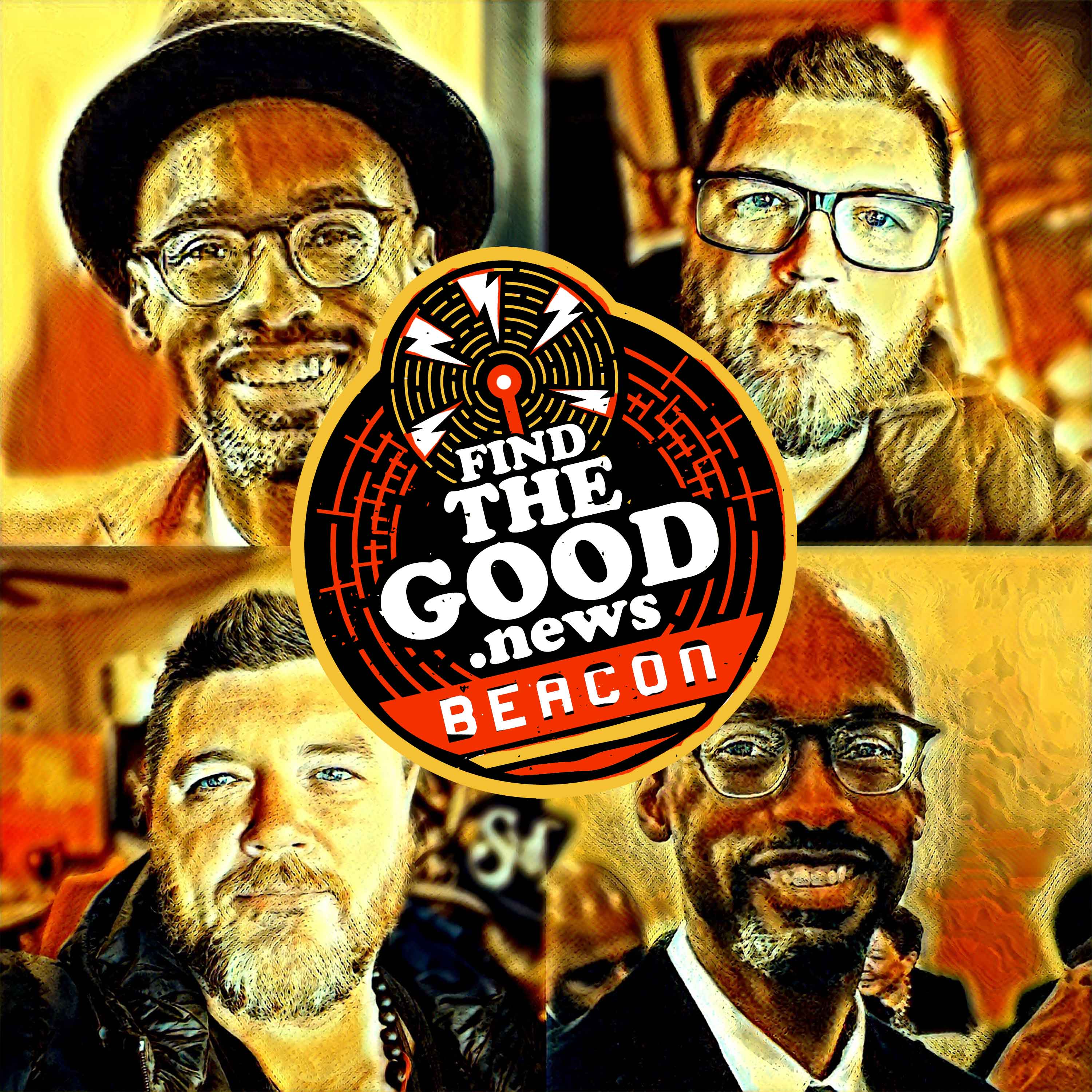 Ep. 76 - The Sound Of Your Name - A COVID-19 Beacon Series Interview Ft. Grammy Winner Mickey Smith, Jr.
==========
Today, human beings all over the world are making social and economic sacrifices to stop the spread of the Coronavirus pandemic, COVID-19. Now, I'm going back to visit with many of the Good Newsy guests that helped build the foundation of this show to learn how they're navigating these strange times.
In this special Beacon Series episode, I visit with Southwest Louisiana educator, and recent Grammy Winner, Mickey Smith, Jr. Mickey was the very first Good Newsy, my very first guest on Find the Good News. He really set the tone for the whole show, helping get that first foot forward on a good path. It was nice to circle back around and talk to him.
As an educator, there was an almost instant disruption to his day-to-day routine, and he was very candid about how he is coping with the major changes to his life during this COVID-19 winter. Mickey's influence has always gone so far beyond just music. I wasn't surprised to find that he's using this time to point his insight inward, reflecting on how he can use this time to better himself.
In our visit, Mickey reminded me that none of us are ever truly finished, and if we allow it, we continue to become even better versions of who we are.
With this COVID-19 Beacon Series, I invite you to take a break from mainstream news and spend some time with good people that are dealing with some of the same struggles you are.
Now, find a space, take some time, relax if you can, open your mind, and press play on a little good news.
==========
SUPPORT FIND THE GOOD NEWS ON PATREON >> www.Patreon.com/FindTheGoodNews
==========
FOLLOW MICKEY SMITH, JR. >> www.facebook.com/hubermickey.smithjr
==========
FIND THE GOOD NEWS IS PRODUCED BY PARKER BRAND CREATIVE SERVICES >> www.ParkerBrandUp.com
==========
SUPPORT OUR ADVERTISERS
•••••••••••••
SULPHUR TODAY >> www.facebook.com/sulphurtoday / #SulphurToday
•••••••••••••
BRIMSTONE MUSEUM >> www.brimstonemuseum.org or Call (337) 527-0357
•••••••••••••