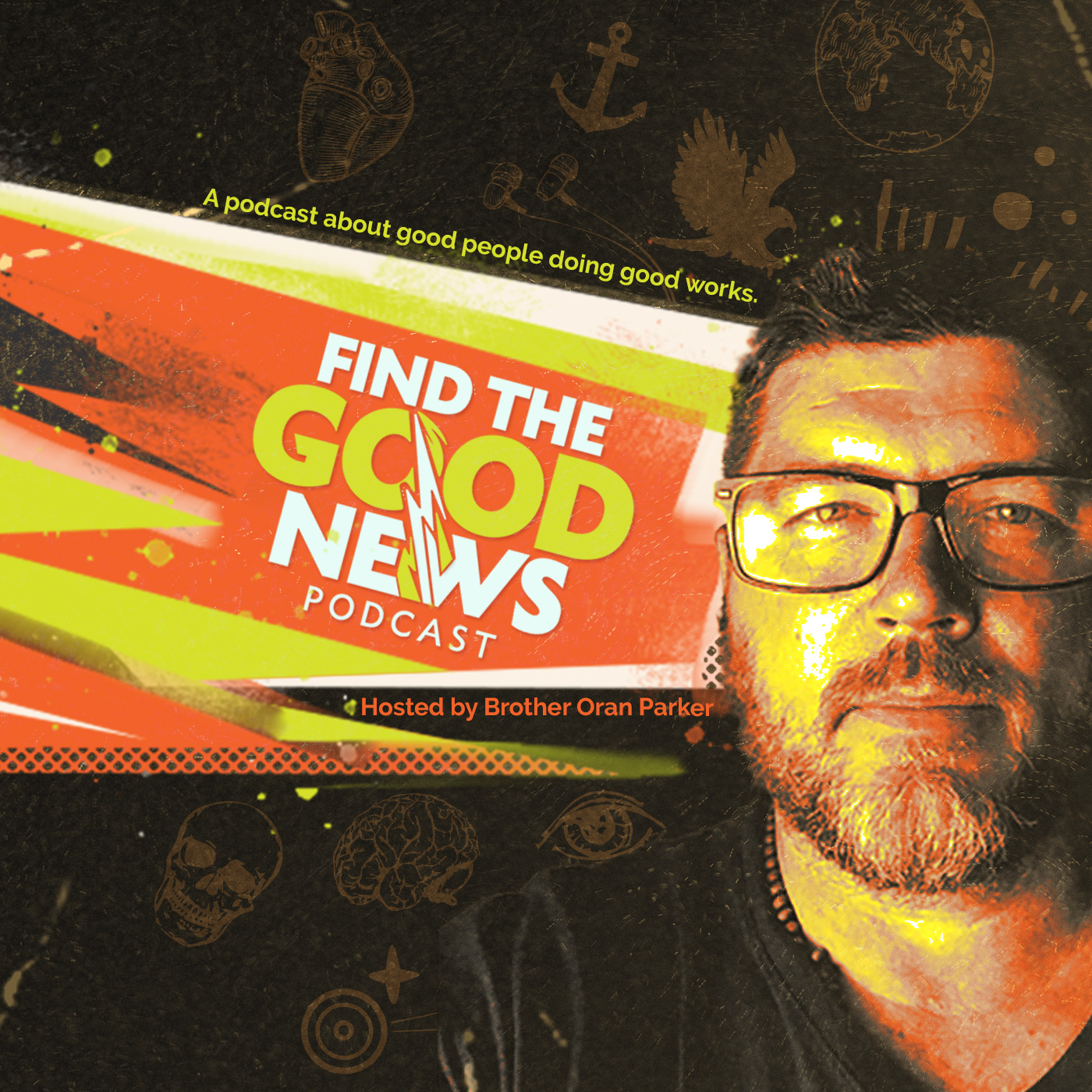 Old news. Bad news. Fake news. Sometimes you want to shut down and get no news at all! I aim to change that by focusing on good people doing good works. I visit with artists, educators, civic & spiritual leaders, musicians, business owners, students, volunteers, and everyday citizens who are using their creativity, resources, and talents to bring hope, happiness, and goodness to their corner of the world.
Episodes
Thursday Jul 29, 2021
Thursday Jul 29, 2021
You're listening to Find the Good News, Episode 116, "The Burdensome Backpack,"  A Road Trip episode featuring Mickey Shannon of Resource Management Services
- - - - - - - - - - - - - - - - - - - -
After a much-needed summer break, Find the Good News is back with a special Road Trip episode. It had been quite a while since my last road trip recording, and while I didn't have to travel far to meet my guest, it was still refreshing to be out of doors.
In this episode, I got to visit with Mickey Shannon under the great blue sky at Prien Lake Park in Lake Charles, Louisiana. Mickey and I share a common friendship with my high school speech teacher, and dear friend, Aleta Barnes, who, if you will recall from episode 33, has been more of a mentor than either of us realized at the time.
I trust Aleta, so when she suggested that Mickey and I make a connection, I did so without hesitation. This pre-existing bond is a direct link in the Good News chain that led to my sitting across from Mickey on such a mildly breezy day, months before the summer slog-and-bake weather moved into Southwest Louisiana.
Mickey is the CEO and President of Resource Management Services, a business that has been providing behavioral health services in Southwest Louisiana for over 25 years. Like most of us, Mickey is so much more than her official title, although after sitting with her, it is was very easy to see why she was called to service in her particular field.
Honestly, this wasn't the first time I'd sat down to visit with Mickey under the clear blue sky. Not too long ago, she invited me to the peaceful bayou that borders her property to dig Iris flowers for transplant around my small lotus pool. On that day, we sat down on the soft grass of her front lawn and had a friendly visit there as well.
Mickey is an artist, and if you seek out her works you'll find a comforting blend of local creatures and fauna, as well as a healthy dose of spiritual vision. It is clear to me that Mickey wants to improve the quality of the lives she comes in contact with, whether it be those in her close circles, or in the larger rings surrounding her community. Whatever you want to call this method of moving through life that Mickey Shannon has adopted is probably fine; she doesn't seem to concern herself too much with labels. Mickey is more intent on living as well as she can while being a blessing to others using her gifts and resources.
I'd like to believe that there are more people in this world, especially in my community, like Mickey. She's a reminder to me that even if I don't see them, they are out there among us. That gives me a strong dose of comfort and resolve to keep taking these little trips to meet with people just like her.
Now, it's time to get out of doors, get out of your head, and take a little drive with me, turn the wheel toward the good heart I found in Mickey Shannon, then press play on a little good news.