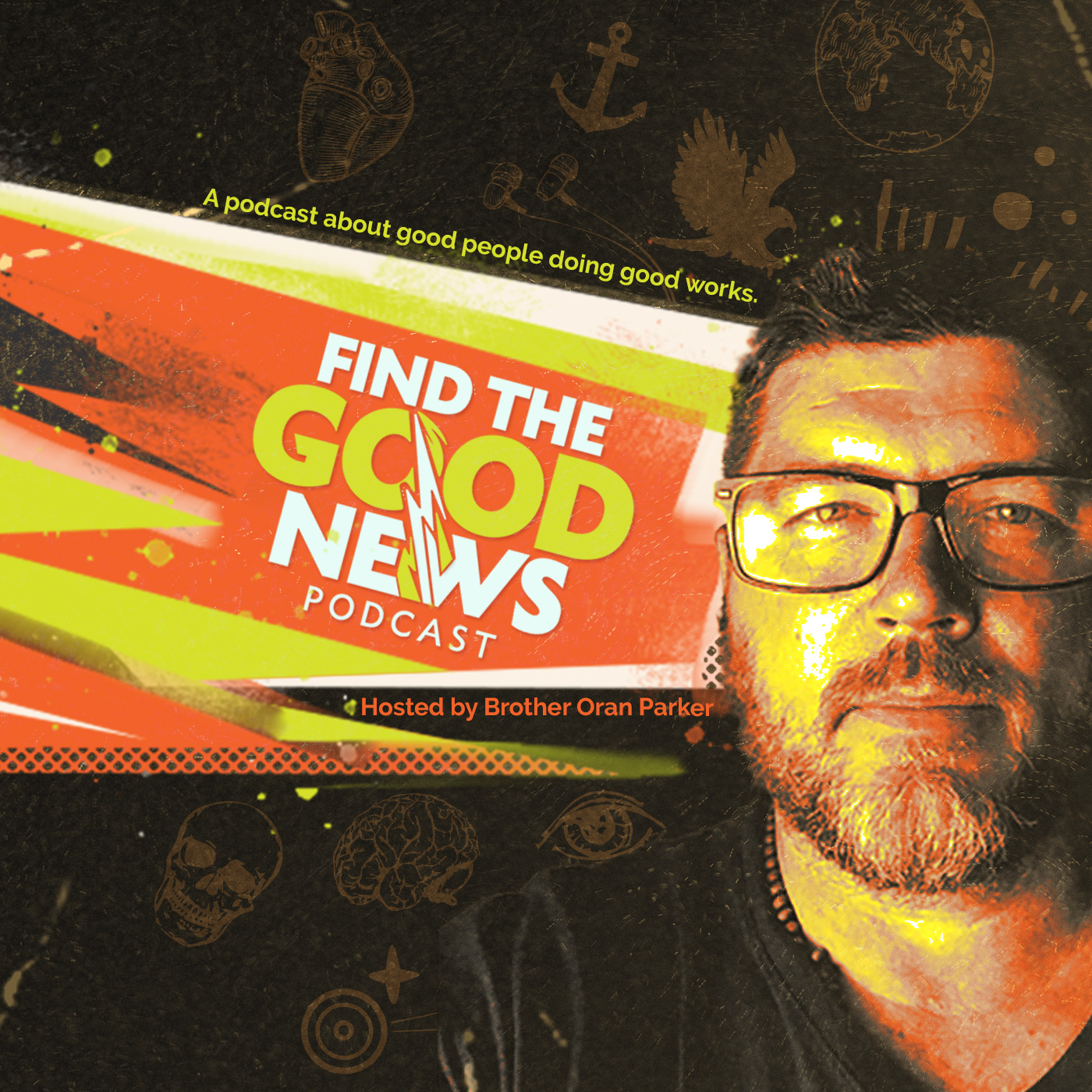 Old news. Bad news. Fake news. Sometimes you want to shut down and get no news at all! I aim to change that by focusing on good people doing good works. I visit with artists, educators, civic & spiritual leaders, musicians, business owners, students, volunteers, and everyday citizens who are using their creativity, resources, and talents to bring hope, happiness, and goodness to their corner of the world.
Episodes
Friday Jun 25, 2021
Friday Jun 25, 2021
You're listening to Find the Good News, Episode 115, "The Human Story," featuring Christy Comeaux and Katie Pennington-Bartlett of the Calcasieu Parish Public Library
- - - - - - - - - - - - - - - - - - - -
If you've been listening to Find the Good News for any length of time, I'm sure you've figured out that I, like so many, have an affinity for reading. My dad loved to read pocketbooks and comic books, and I am certain that I can draw a direct line from my love for both of those things to the yellowing pages in his collection of Doc Savage books that now sit on my bookshelf.
Reading opened up worlds, seeded my imagination, and stimulated my curiosity at a young age. For all the wonders presented by the information age, I am thankful to have been born into a world decades before laptops, tablets, and smartphones started bending our necks.
I recall loving the libraries in our community when I was a child. I would often ride my bicycle into town and make a stop there, library card in hand, looking for instructions for existing hobbies, or chance encounters with new interests.
The Calcasieu Parish Public Library in my hometown was a refuge filled with information that nurtured my young mind. Looking back, I feel grateful, and I also realize that I was likely unappreciative of this social staple.
In this episode of Find the Good News, I had the pleasure of revisiting many of these experiences in my conversation with Calcasieu Parish Public Library Information Officer, Christy Comeaux, and Calcasieu Parish Public Library Associate II with Branch Programming, Katie Pennington-Bartlett.
This conversation put me face-to-face with the level of my ignorance related to all of the offerings and services the modern Calcasieu Parish Public Library provides. Certainly, the public library is, and will always be, a resource for those with an appetite for page-turning, but under the stewardship of passionate librarians, just like Christy and Katie, these repositories of diverse knowledge have become so much more.
The library is an ecumenical hub that provides many free resources that some citizens would not have access to otherwise. As you'll learn in this conversation, our libraries are helmed by people that do much more than point citizens in the direction of their desired content; they are staffed by human beings that serve with open minds and listening hearts.
I don't know where you live, but if you have a library in your community, I hope the spirit of this conversation with Christy and Katie will move you through its doors or motivate you to seek out its online portal. There, perhaps you'll find, as have, that a library isn't just a home for good books; it is a cradle that carries on the collective stories of humanity, town to town, city to city, one librarian to one curious seeker, all across the world.
Now, ask yourself if you've got a current library card. If the answer is no, then take some time to get one. Prepare to meet your local librarian, who I am sure is eagerly waiting to assist you. Before you go, make sure you press play on a little good news.