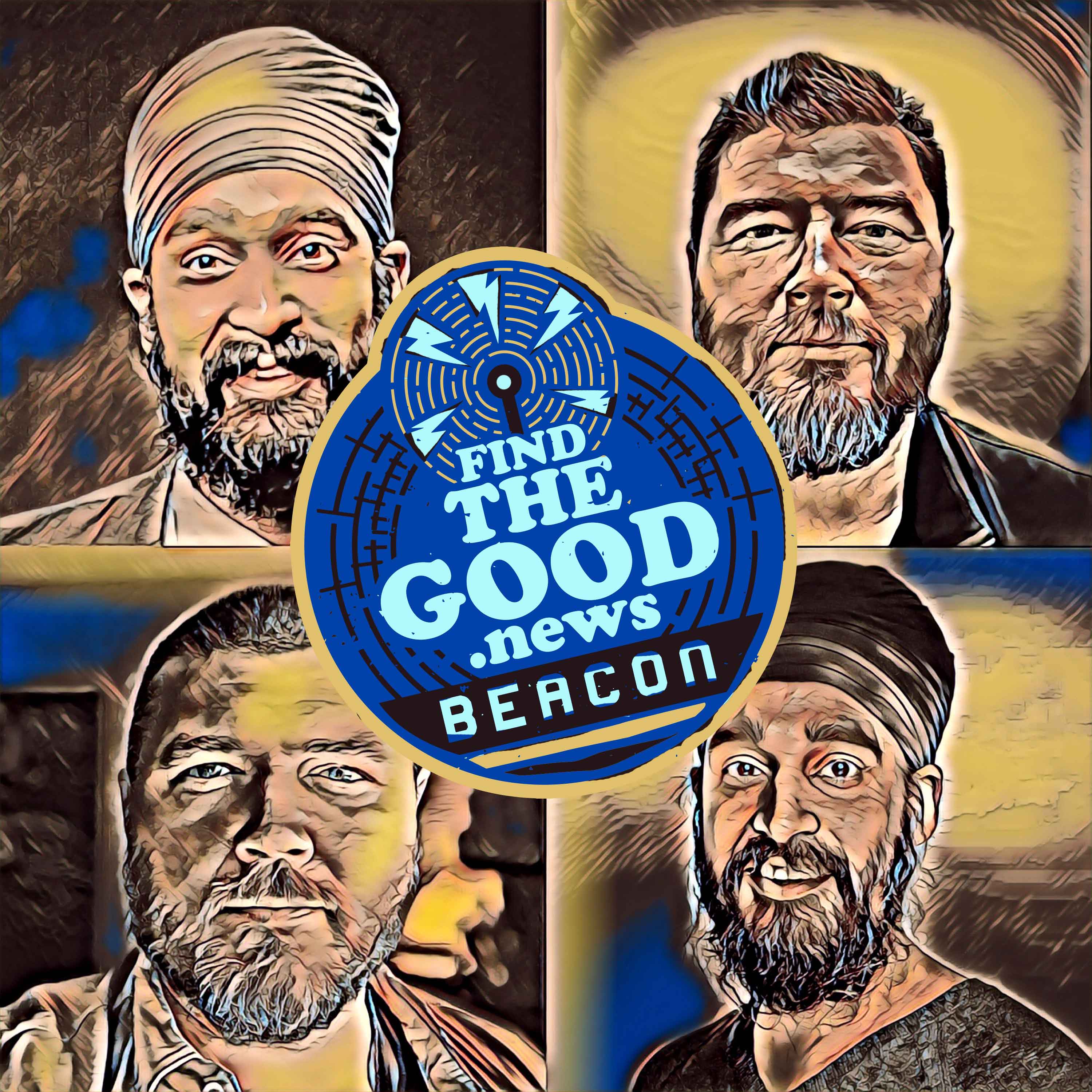 Ep. 93 - The Truth Of Our Biases - A Beacon Series Interview Ft. Professor Simran Jeet Singh—educator, writer, activist, and scholar.
==========
Sometimes I feel that I may have made a mistake when I named this podcast. Having a show called "Find the Good News" sets the precedent that my guests and I must only talk about positive things. While my end goal is to always lean our conversations toward goodness and good works, I realize fully that we can't get there by ignoring the obvious troubles we are facing right now in the world.
Intentionally staring deeply into dark chasms filled with brokenness, suffering, despair, and injustice has been a part of my personal journey of awakening and healing since the very beginning, and if you're a regular listener then you know I walk that path with the guests of this show. The most important part of that companionship is that we walk into those troubled places together, in support of one another, with an intention to learn from what we see and to bring information out that can be put to good work immediately.
My companion into the blight for this episode of "Find the Good News" is educator, writer, activist, and scholar Professor Simran Jeet Singh. Simran is regularly on the frontline of many conversations regarding issues of diversity, inclusion, and equity.
As an American citizen, and a devoted Sikh, Simran had to deal with many of these societal biases throughout his childhood, only to have those biases strengthened after the September 11th attacks in 2001. During our visit, he offered unique, firsthand perspectives that are honest about the truth of our biases.
In a country whose fabric is literally crafted from a manifold array of cultures, colors, and fibers, there is still a very strong tendency for those at the loom to bleach away the beautiful patterns that could emerge. The white-washing of history in an attempt to remove the stains and pains of the past is a very present reality.
As Simran and I discuss, it is absolutely critical that we acknowledge where we've been so we can heal the old multigenerational wounds inflicted by racism, bigotry, and an unwillingness to fully appreciate all the textures of humanity. He allowed me to speak with him openly, without judgment. He offered a brother's ear, and heartfelt kindness.
The cyclical rhythms of injustice and ignorance have resulted in a swelling tidal rage that has crested the levies of apathy. Change is the law, and the flood of outrage that has emerged is a natural result of too much pain and discrimination for far too long. That is why I believe that conversations like the one I had with Simran Jeet Singh must happen more often. They are happening now.
As different as we each many seem on the surface, there is a human kinship and common dream of peace, equanimity, and well-being that can emerge if allies keep finding each other and working together. Visiting with Simran Jeet Singh filled me with an unbiased hope that it is possible.
Now, it's time to tune your attention to this Good News Beacon, and press play on a little good news.
==========
SUPPORT FIND THE GOOD NEWS ON PATREON >> www.Patreon.com/FindTheGoodNews 
==========
MEET PROFESSOR SIMRAN JEET SINGH >> https://www.simranjeetsingh.org/
==========
FIND THE GOOD NEWS IS PRODUCED BY PARKER BRAND CREATIVE SERVICES >> www.ParkerBrandUp.com  
==========
SUPPORT OUR ADVERTISERS
•••••••••••••
 BRIMSTONE MUSEUM >> www.brimstonemuseum.org   or Call (337) 527-0357
•••••••••••••