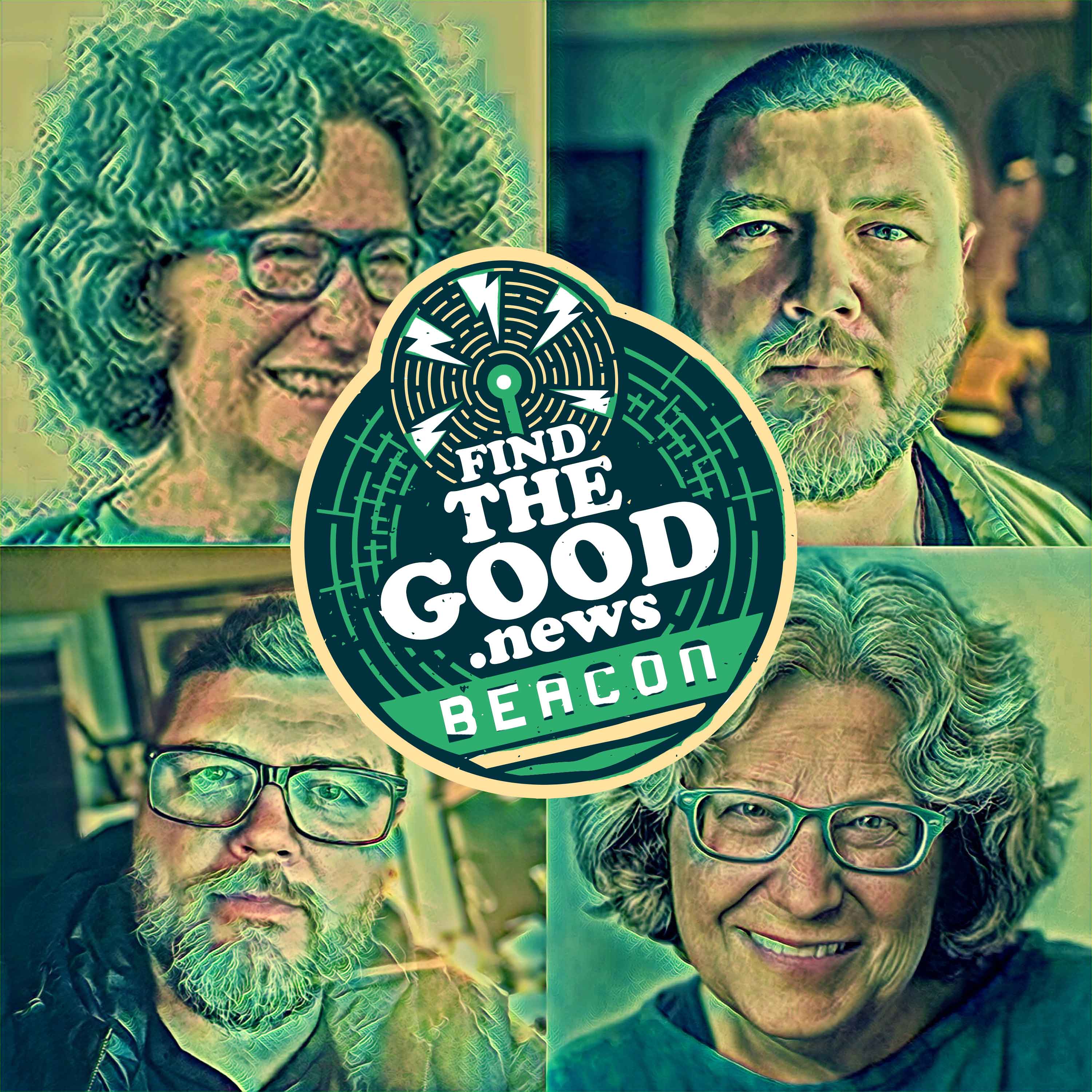 Ep. 88 - The Shimmering Truth - A Beacon Series Interview Ft. Ellen Meredith, DA, EEMAP, Author of "The Language Your Body Speaks: Self-Healing with Energy Medicine" from New World Library
==========
When is the last time you stopped and really listened to your body? What physical aches do you live with daily? How are compensating for them? Do you have chronic issues that seem to never go away? Maybe, like many, you just feel off, heavy, out of balance, or worn down. Perhaps, like many people all across the world, you treat each and every creak and groan with pharmaceutical solutions that carry a landslide of negative side effects in their tailwind. What if there were other ways to approach the creaks and groans in your body?
In this episode, I visit with energy medicine practitioner Ellen Meredith, author of "The Language Your Body Speaks: Self-Healing with Energy Medicine." Ellen has been practicing energy medicine for over 35 years, and during that time she has helped countless individuals harness the power of their body—their energy body—to bring balance, wellness, and health back to their lives.
Her book is a wonderful mix of stories, examples, and exercises that help people get in touch with their source code, the original human language, the language of energy. Ellen took the time to walk me through one of her key practices, and she applied her guiding insights to a personal practice of my own, enhancing it in ways I had not considered.
This conversation is a wonderful companion to Ellen's new book and the good work she continues through her energy medicine practice. If like me, you have even the most rudimentary understanding of human energy, then this is a good place to start your path to healing and health in a very multi-dimensional way.
Now, tune your attention to this Good News Beacon, and press play on a little good news.
==========
SUPPORT FIND THE GOOD NEWS ON PATREON >> www.Patreon.com/FindTheGoodNews 
==========
MEET ELLEN MEREDITH >> https://www.facebook.com/ellen.meredith.77 and https://listening-in.com/
BUY "THE LANGUAGE YOUR BODY SPEAKS" >> https://bookshop.org/books/the-language-your-body-speaks-self-healing-with-energy-medicine/9781608686759
==========
FIND THE GOOD NEWS IS PRODUCED BY PARKER BRAND CREATIVE SERVICES >> www.ParkerBrandUp.com  
==========
SUPPORT OUR ADVERTISERS
•••••••••••••
SULPHUR TODAY >> www.facebook.com/sulphurtoday   / #SulphurToday
•••••••••••••
BRIMSTONE MUSEUM >> www.brimstonemuseum.org   or Call (337) 527-0357
•••••••••••••