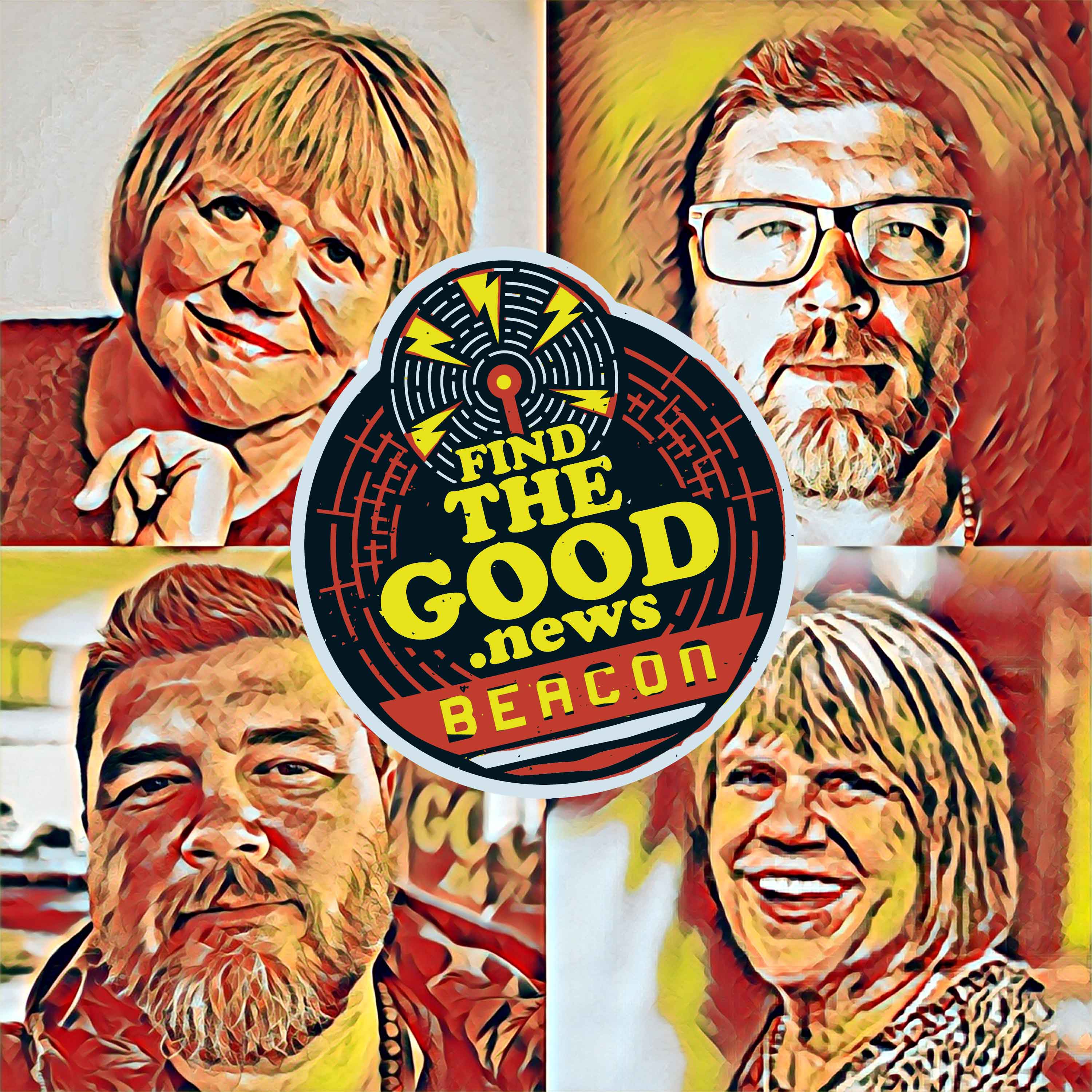 Ep. 94 - The Guardian - A Beacon Series Interview Ft. Diana Carroll, author of "Love Skills: The Keys to Unlocking Lasting, Wholehearted Love," published by New World Library
==========
I think it would be fair to say that generally, life is a relationship. We're in some type of relationship from the day that we are conceived. Our first relationship is to our mother, then those that raise us, extended family, perhaps our classmates, teachers, and friends.
Depending on our growing awareness, perhaps we are able to perceive the textured nuances of each of these connections, and further still, how the synergy is affected through our circumstantial relationship to culture, community, and environment.
For many, there comes a point where a devoted, intentional bond is made with another human being, and the factors that draw them together are manifold. I would call this a bond of love, a sacred partnership. If nurtured, it can grow far beyond the early entanglements that caused the initial attraction.
This sounds wonderful, and it can be, yet many relationships still fail, and we're left wondering what we could have done differently, and how we can use more skillful means with others. Linda Carroll, the author of "Love Skills: The Keys to Unlocking Lasting, Wholehearted Love," presents a resource to do just that.
Linda's book was a walk down memory lane for me, stopping to examine where I've been, the choices I've made, the "why" behind the things I've done when in relationship. It helped put fresh eyes on present relationships, and how past patterns and experiences could be affecting intimacy—for better or for worse—revealing specific actions I can take to better the quality of my relationships.
My conversation with Linda was pleasant and personal, and she is clearly an observant, thoughtful listener with deep insights on human companionship and love. There is no doubt in my mind that she genuinely wants people to have much healthier and deeper relationships.
Considering the complexities caused by extreme distancing, close proximity, or isolation many may feel during the times we live in, perhaps there is no better time for a book like "Love Skills" to come along.
Now, it's time to tune your attention to this Good News Beacon, and press play on a little good news.
==========
SUPPORT FIND THE GOOD NEWS ON PATREON >> www.Patreon.com/FindTheGoodNews 
==========
MEET LINDA CARROLL >> https://lindaacarroll.com/
BUY YOUR COPY OF "LOVE SKILLS" >> https://bookshop.org/books/love-skills-the-keys-to-unlocking-lasting-wholehearted-love/9781608686230
==========
FIND THE GOOD NEWS IS PRODUCED BY PARKER BRAND CREATIVE SERVICES >> www.ParkerBrandUp.com  
==========
SUPPORT OUR ADVERTISERS
•••••••••••••
 BRIMSTONE MUSEUM >> www.brimstonemuseum.org   or Call (337) 527-0357
•••••••••••••