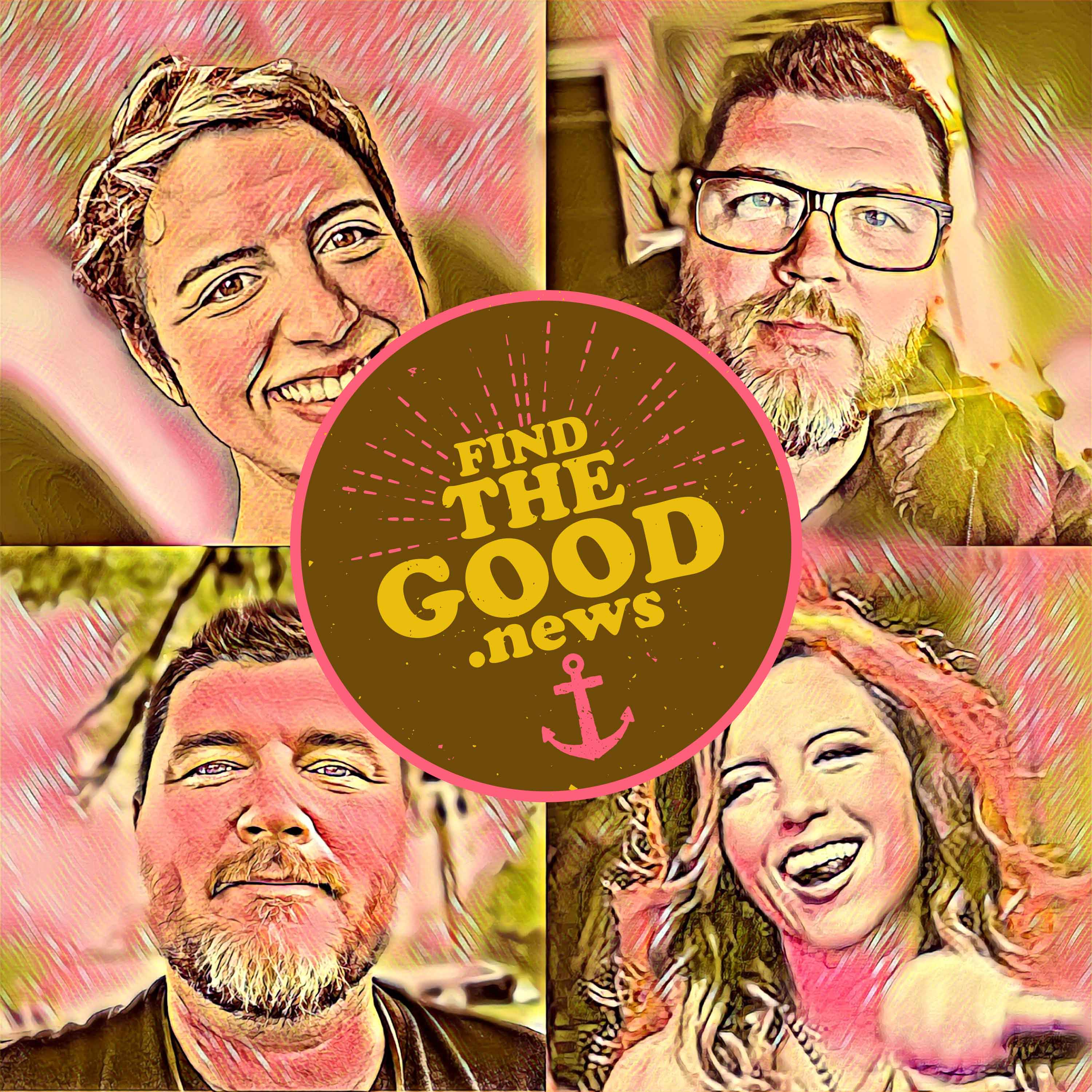 Ep. 85 - The Growing Voice - Ft. Dominique Darbonne of The Flamethrowers
==========
Since starting this Good News podcast signal, it's been my great pleasure to meet people from my region that I may not have met otherwise. The truth is that this transmission has allowed me to do much more than simply meet them; I've gotten to know them in some very deep and personal ways. More often than not, when I finish one of these visits, I leave the conversation feeling like I've gained a new friend. Other times, it goes beyond friendship and expands into the category of an alliance. In talking with Dominique Darbonne, I gained a friend and an ally.
My local listeners may know Dominique as the singer for the on-fire band "The Flamethrowers," but like each of us, her story goes so much deeper than her vocal vibrations.
I feel that I had this conversation with Dominique at a very peculiar time in her life. It was clear from our visit that there is a rising passion inside of her to use her voice beyond the local stage—even away from song—to bring attention to local injustices that affect her community, and champion for those the underdogs that are working tirelessly to make this region more civil and healthy.
She reminds me, yet again, that it is important to use right speech and right action when you're on your path to waking up. Beyond that, know who your allies are and bring them together to speak as one voice as often as you can. That, dear friends, is a community worth speaking out for.
So, perk up, maybe steep some tea, and enjoy some green & open space in your hometown. Think about how the world is changing, how it's changing you, and how you can put your reflections and your voice to work for those around you, then press play on a little good news.
==========
SUPPORT FIND THE GOOD NEWS ON PATREON >> www.Patreon.com/FindTheGoodNews 
==========
MEET DOMINIQUE DARBONNE >> www.facebook.com/dominiquelayne 
==========
FIND THE GOOD NEWS IS PRODUCED BY PARKER BRAND CREATIVE SERVICES >> www.ParkerBrandUp.com  
==========
SUPPORT OUR ADVERTISERS
•••••••••••••
SULPHUR TODAY >> www.facebook.com/sulphurtoday   / #SulphurToday
•••••••••••••
BRIMSTONE MUSEUM >> www.brimstonemuseum.org   or Call (337) 527-0357
•••••••••••••