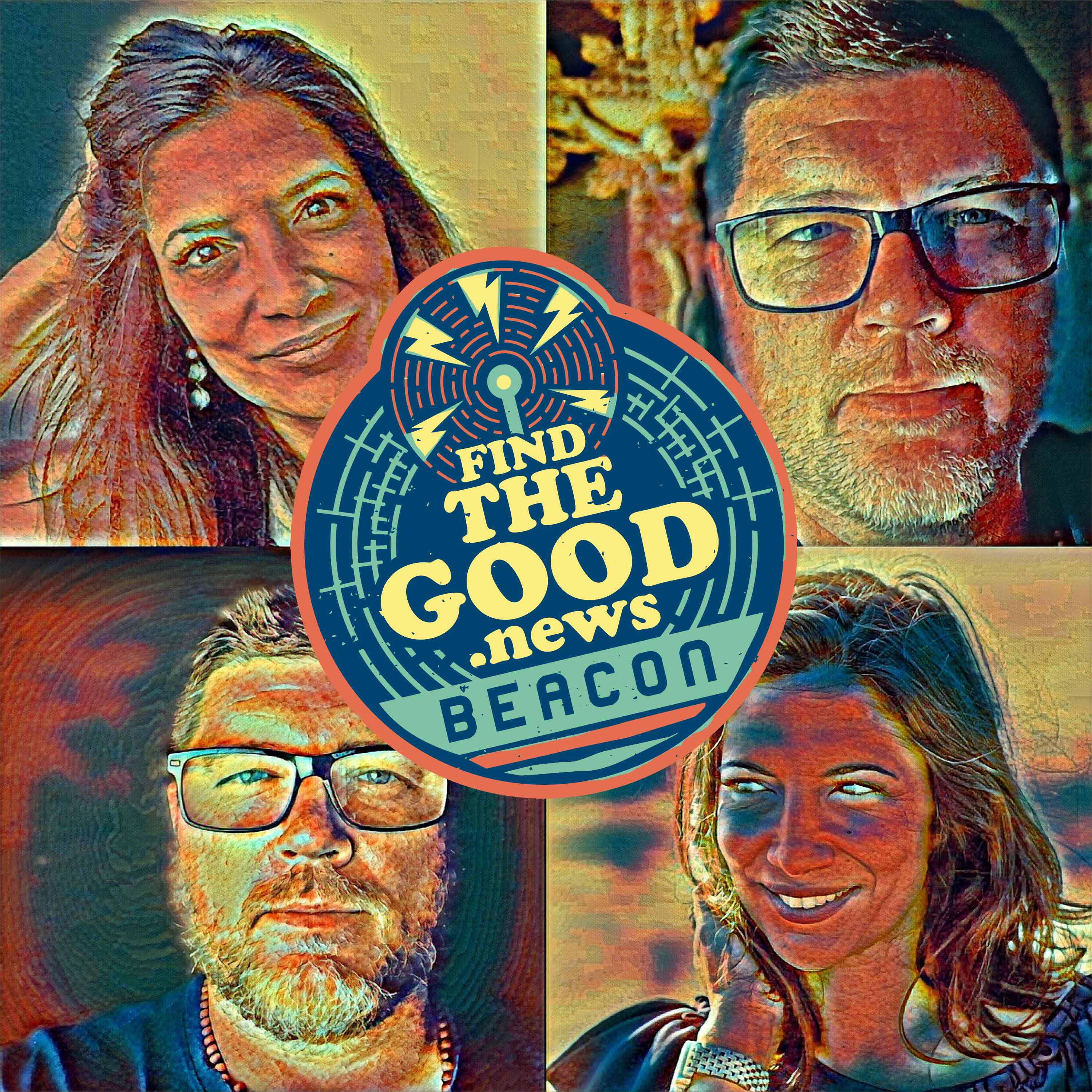 Ep. 99 - The Mother's Refuge - A Beacon Series Interview Ft. Paria Hassouri, MD, author of "Found in Transition: A Mothers' Evolution During Her Child's Gender Change " by New World Library
==========
It fascinates me how easy it can be to congratulate myself on being open-minded, all-inclusive, and accepting of others. My self-praise doesn't end there, as I'm always ready, it seems, to easily forgive myself for the secret judgments and grudges that I don't speak out loud for the world to hear. It's not very difficult to envision oneself as some type of enlightened being with an expansive and compassionate heart when we're never presented with information or circumstances that threaten the levees that protect us from all the varieties of human existence that color our world.
This may seem like a strange way to lead you into my conversation with Paria Hassouri, MD, author of Found in Transition: A Mother's Evolution During Her Child's Gender Change, but after reading her book and visiting with her, I quickly learned that for all the heart-and-mind work that I claim to do, I still have old mazes to navigate, filled with lingering fears.
Paria's work is an honest one, a memoir free from the veneer of personal perfection that we've grown accustomed to, a type of tailored-for-consumption presentation that I myself am guilty of.
I was watching my mind as I read this work of hers, looking to see what thoughts would arise, almost as if I already knew on some level that I would feel the sting of my own boundaries to accept others for who there are. The truth was that I was afraid to meet the limits of my understanding. What I discovered, in Paria's book and in our conversation, was that the way to expand my love was to meet those limits and not turn away.
The journey of shock, pain, confusion, acceptance, renewal, and love that Paria and her daughter go through is enlightening. It has not only given me a more nuanced understanding of my expanded human family, but it also provided me the opportunity to feel textures and wounds inside me that I'd never touched before. When we are given the chance to see old wounds, we can lay hands on them to heal.
I am thankful for Paria's courage and willingness to share her book and time with me.
Now, it's time to lay old fears aside, seek out our tender hearts, make room for all the varied children of the earth, then tune your attention to this Good News Beacon, and press play on a little good news.
==========
SUPPORT FIND THE GOOD NEWS >> https://www.findthegood.news/donate/ 
==========
MEET PARIA HASSOURI, MD >> https://www.pariahassouri.com/ 
BUY YOUR COPY OF "FOUND IN TRANSITION" >> https://bookshop.org/books/found-in-transition-a-mother-s-evolution-during-her-child-s-gender-change/9781608687084 
EXPLORE NEW WORD LIBRARY >> https://www.newworldlibrary.com/Books.aspx 
==========
FIND THE GOOD NEWS IS PRODUCED BY PARKER BRAND CREATIVE SERVICES >> www.ParkerBrandUp.com  
==========
SUPPORT CARE-HELP OF SULPHUR >> http://care-help.org/ 
•••••••••••••