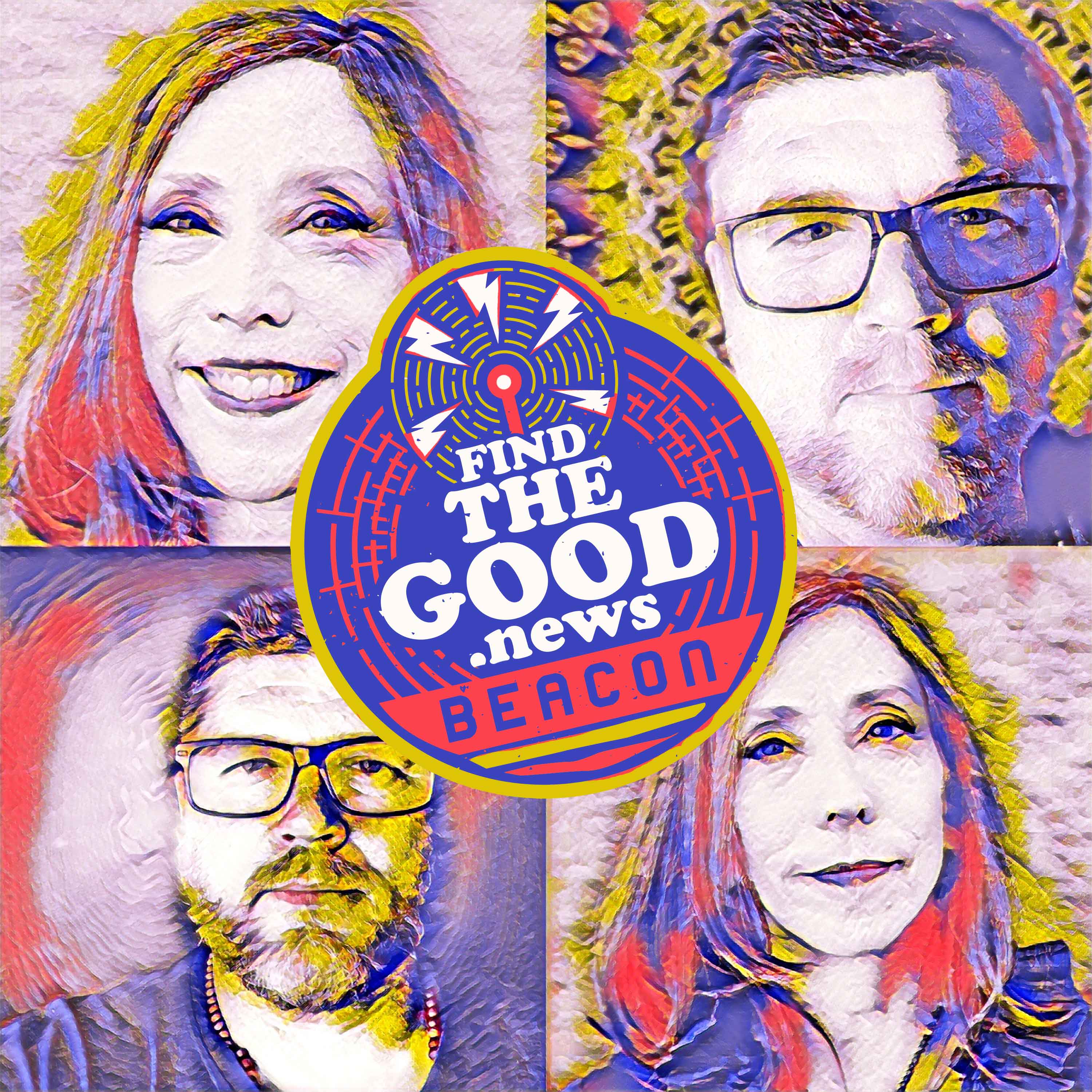 Ep. 98 - The Character Lines - A Beacon Series Interview Ft. Bridgit Dengel Gaspard, author of "The Final 8th: Enlist Your Inner Selves to Accomplish Your Goals" by New World Library
==========
If you've been listening to Find the Good News for any length of time then you've probably picked up on my personal interest in exploring the landscape of the human mind and heart.
As Find the Good News makes its way toward 100 episodes, it's clear to me that the good work this show might be doing—through the vehicle of intimate listening and sharing—could be leading others to ask that most-profound question that I've been asking most of my life; who am I, really?
In this episode, I visit with Bridgit Dengel Gaspard, author of the new book, "The Final 8th: Enlist Your Inner Selves to Accomplish Your Goals." 
Bridgit helps her clients discover and engage their inner world through the voice dialogue method, which I am finding to be an indispensable holistic tool.
What I discovered in reading Bridgit's new book is that there were very clear and strong voices, characters, or aspects of myself that I'd never really acknowledged. Many of these characters embody some of my best and worst characteristics, adopting them as their full identity. Some are a great source of strength, and many clearly developed out of personal pain, fear, and guilt. While they may have served me well during times of hardship or strife, their loud voices have steered me away from many joys.
In this visit with Bridgit, she encourages me, and you, to open an active dialogue with these manifold inner beings, hearing what they have to say by lending our own voice so they can express their fears and hopes.
Bridgit eagerly and openly allowed me to share and lovingly provided practices to help me further along in my own holistic journey of self-healing and discovery.
Her book really is a treasure, and I plan to put what she shares into practice. My conversation with her has lingered in my mind for many days.
I think I'm starting to see and understand the origins of these many Orans that are perhaps looking to be healed, or lend a helping hand when this particular Oran needs it because, in truth, they are me.
Now, it's time to take a look inside yourself and ask the great question, "who am I, really," then tune your attention to this Good News Beacon, and press play on a little good news.
==========
SUPPORT FIND THE GOOD NEWS >> https://www.findthegood.news/donate/ 
==========
MEET BRIDGiT DENGEL GASPARD >> http://www.bridgit-dengel-gaspard.com/
BUY YOUR COPY OF "THE FINAL 8TH" >> https://bookshop.org/books/the-final-8th-enlist-your-inner-selves-to-accomplish-your-goals/9781608686919
EXPLORE NEW WORD LIBRARY >> https://www.newworldlibrary.com/Books.aspx 
==========
FIND THE GOOD NEWS IS PRODUCED BY PARKER BRAND CREATIVE SERVICES >> www.ParkerBrandUp.com  
==========
SUPPORT CARE-HELP OF SULPHUR >> http://care-help.org/ 
•••••••••••••