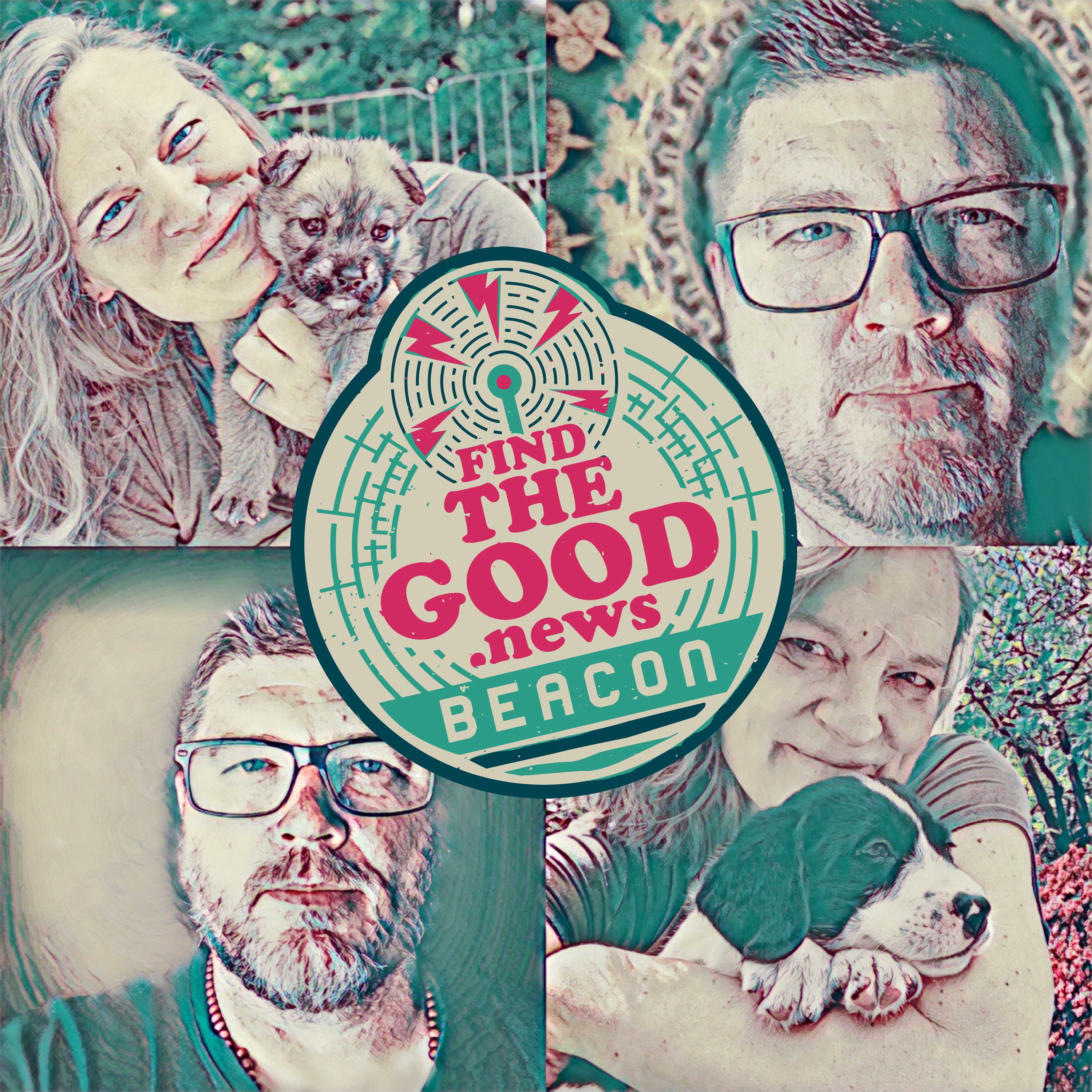 Ep. 97 - The Step Towards Joy - A Beacon Series Interview Ft. Kathy Callahan, author of "101 Rescue Puppies: One Family's Story of Fostering Dogs, Love, and Trust" by New World Library
==========
I have to be honest; lately, I've been feeling a little burned out, and why wouldn't I? Like you, I've been on this train without breaks that has 2020 painted on the side, and I suppose all the bumps and rickety tracks have rattled my brain and frayed my nerves. We're all doing the best we can do with the hand we've been dealt.
I can testify that a human mind, my human mind, needs a reprieve from the battering inflicted by news cycles choked with fires, storms, politics, and pandemics. Recently, my break came at me sideways in the form of the lovely little book, "101 Rescue Puppies: One Family's Story of Fostering Dogs, Love, and Trust" by Kathy Callahan. What I was expecting was a quick read about the world of animal rescue work and fostering, but what I got was a shot of joy right to the heart, a serum for the gloomy settling mood I could feel draping all over me.
In this conversation with Kathy, I discover that her road to animal fostering didn't come from some lifelong adoration of animals, but rather it developed over time, growing into other parts of her life and the lives of those she encountered through her good work. Her much-needed message, which arrived in the form of perpetual puppy love, is that a human doesn't have to wait for the perfect circumstances or training to arrive before they step toward joy.
What Kathy believes and practices is that by making that first move forward, good will compound upon good, love grows from love, and happiness blossoms and spreads in ways that could not be conceived of at the beginning of the journey.
Kathy Callahan reminded me of the priceless value of connection to the world of creatures beyond my own species, and her book proves that when people show compassion to other creatures their hearts expand, making more room for love, hope, and healing.
Now, it's time to get out of the 2020 grind, find your faith in the great human capacity to do the right things, then tune your attention to this Good News Beacon, and press play on a little good news.
==========
SUPPORT FIND THE GOOD NEWS >> https://www.findthegood.news/donate/ 
==========
MEET KATHY CALLAHAN >> https://www.puppypicks.com/ 
BUY YOUR COPY OF "101 RESCUE PUPPIES" >> https://bookshop.org/books/101-rescue-puppies-one-family-s-story-of-fostering-dogs-love-and-trust/9781608686568 
EXPLORE NEW WORD LIBRARY >> https://www.newworldlibrary.com/Books.aspx 
==========
FIND THE GOOD NEWS IS PRODUCED BY PARKER BRAND CREATIVE SERVICES >> www.ParkerBrandUp.com  
==========
SUPPORT CARE-HELP OF SULPHUR >> http://care-help.org/ 
•••••••••••••