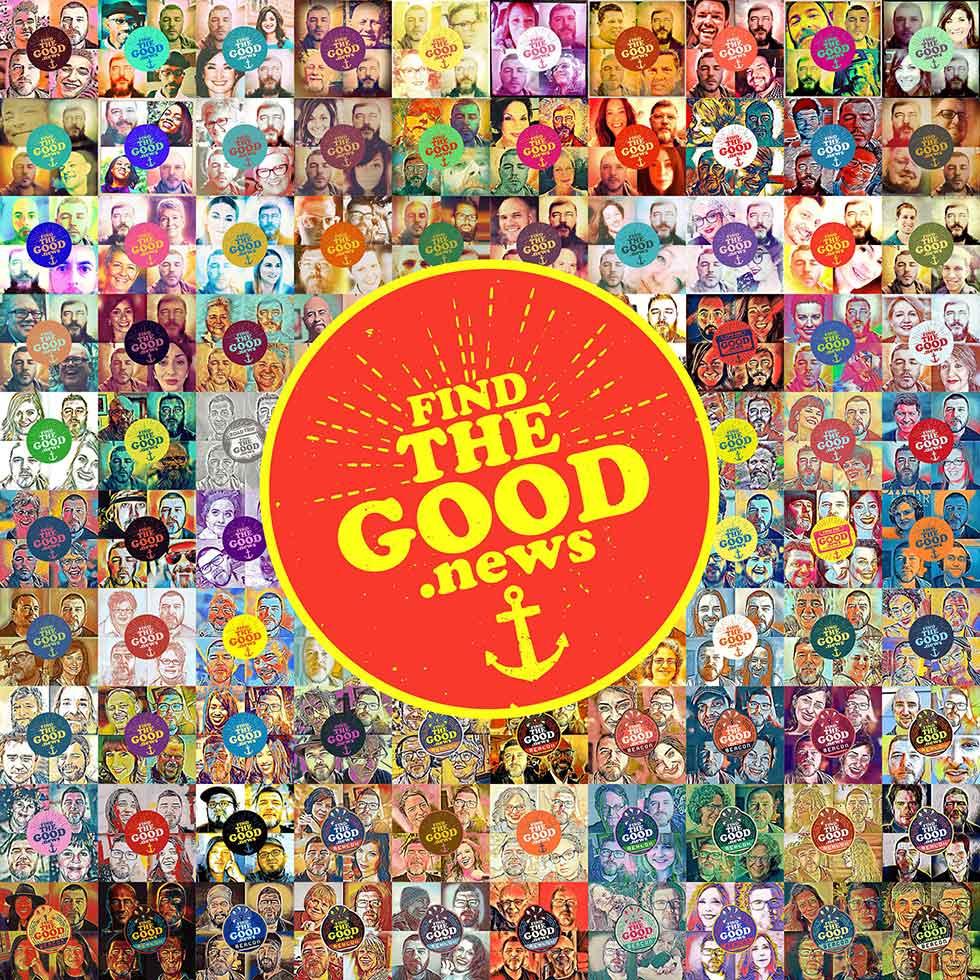 Find the Good News has been a positive experience for me, and a project that has allowed me to use my communication, design, and production skills paired with my deep desire to reflect on the human condition, that is to mean the great questions of why we are here, who we are, what is goodness, and what inspires some to right action.
Find the Good News has been an evolving project, and in episode 54 I decided to change the edit a bit by pulling a short clip from the guest, placing it at the beginning of the episode, giving listeners a teaser that frames the tone of the episode.
Recently, Find the Good News reached the milestone of 100 numbered episodes. I thought it might be fun to take all of the teasers from the beginning of each episode, 54 through 100, and place them into one listening experience. While it's not a conversation, it is a quick glimpse into the overall expanse, depth, and variety of conversations this format has created for my guests and me.
If you've thought about listening to Find the Good News, but have never pressed play, I'd encourage you to do so on this bonus feature I've titled "The Teasers."
Each episode's title and title card should appear on the screen, so if you're listening and feel you'd like to listen to that episode, just pause and visit www.FindTheGood.News. There, you'll find all recent episodes, the full line up, and my Beacon Series collection.
Thank you for taking this Good News journey with me.
-Brother Oran Parker