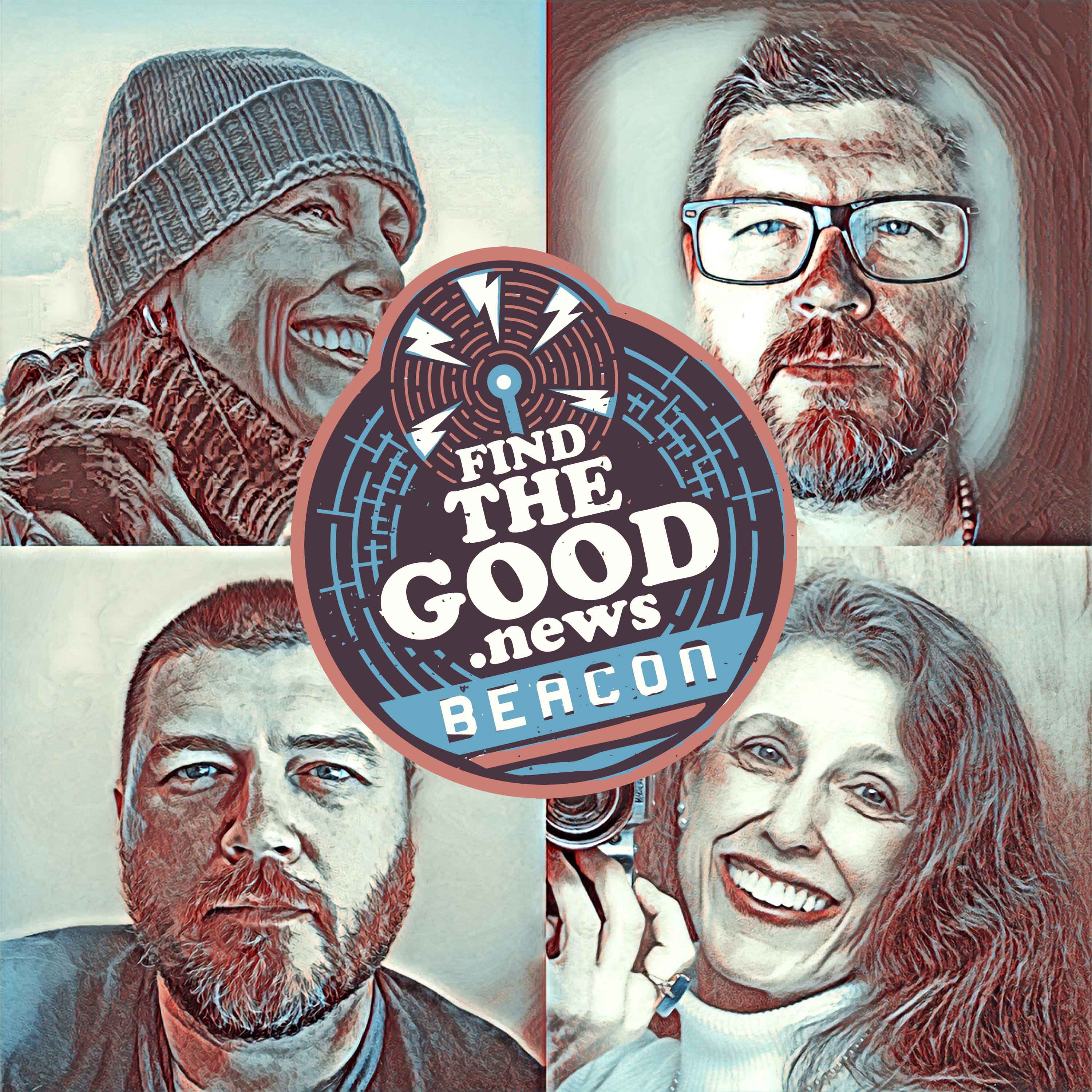 Ep. 95 - The Jewel in the Ashes - A Beacon Series Interview Ft. Robin Easton, author of "Naked In Eden: My Adventure and Awakening in the Australian Rainforest."
==========
Finding the right words to introduce my guest for this episode isn't difficult. In fact, as I sat and meditated on our conversation, waiting for sweet, descriptive honey to drip from my mind to my lips, the most simple words I've ever used to frame any guest of Find the Good News came to mind. Robin Easton, my dear human sister that you are about to meet, is the human embodiment of a radiant, glowing, sacred heart.
Every single conversation I've had on Find the Good News has blessed me in some way. I've gained new perspectives, found clarity in my existing paradigms, and watched as clunky ideas and forms of reasoning were turned to ash, fertile soil for fresh spiritual fruits. In this very intimate conversation with Robin Easton, author of "Naked in Eden: My Adventure and Awakening in the Australian Rainforest," I listened anew as we traveled each of these cycles for several revolutions. 
Through this show I have made many new and diverse relationships all across the world, meeting people living lives of goodness that I'd never dreamed of connecting with. In traversing these intermingled online circles I met Robin, and it was clear from the jump that she was a generous communicator with a willingness to pour out love and prose like a living fountain.
Nature seemed to create a common bond between us, and it was through this thread that I learned about her book, "Naked in Eden," a very personal memoir of her spiritual awakening in the Australian rainforest. I purchased the book and was mesmerized by the rich detail and palpable way she shared the entire experience. This book, and Robin's special gift of revealing her naked spiritual heart, drew me in alongside her as she experiences an integration with the natural world that so few of us shackled to our cities could ever experience.
When Robin agreed to visit with me on Find the Good News, I was thrilled. Once technology made it possible for us to connect, her good heart shimmered like a multi-faceted jewel. I believe Robin is walking the path of the Bodhisattva, a giver, a true lamp for those desiring light.
It is my great hope that you will feel what I felt in speaking with her, that you will hear the elemental outpouring of love in her voice, a love that comes from a human heart that is ready to embrace the entire world.
Now, it's time to loosen your grip on what you think you know, clear your mind of preconceived notions, open your heart as far as you are able, then tune your attention to this Good News Beacon, and press play on a little good news.
==========
SUPPORT FIND THE GOOD NEWS >> https://www.findthegood.news/donate/ 
==========
MEET ROBIN EASTON >> https://www.facebook.com/robin.easton.589 or http://www.robineaston.com/ 
BUY YOUR COPY OF "NAKED IN EDEN" >> https://bookshop.org/books/naked-in-eden-my-aventure-and-awakening-in-the-australian-rainforest/9781734428100
==========
FIND THE GOOD NEWS IS PRODUCED BY PARKER BRAND CREATIVE SERVICES >> www.ParkerBrandUp.com  
==========
SUPPORT CARE-HELP OF SULPHUR >> http://care-help.org/ 
•••••••••••••