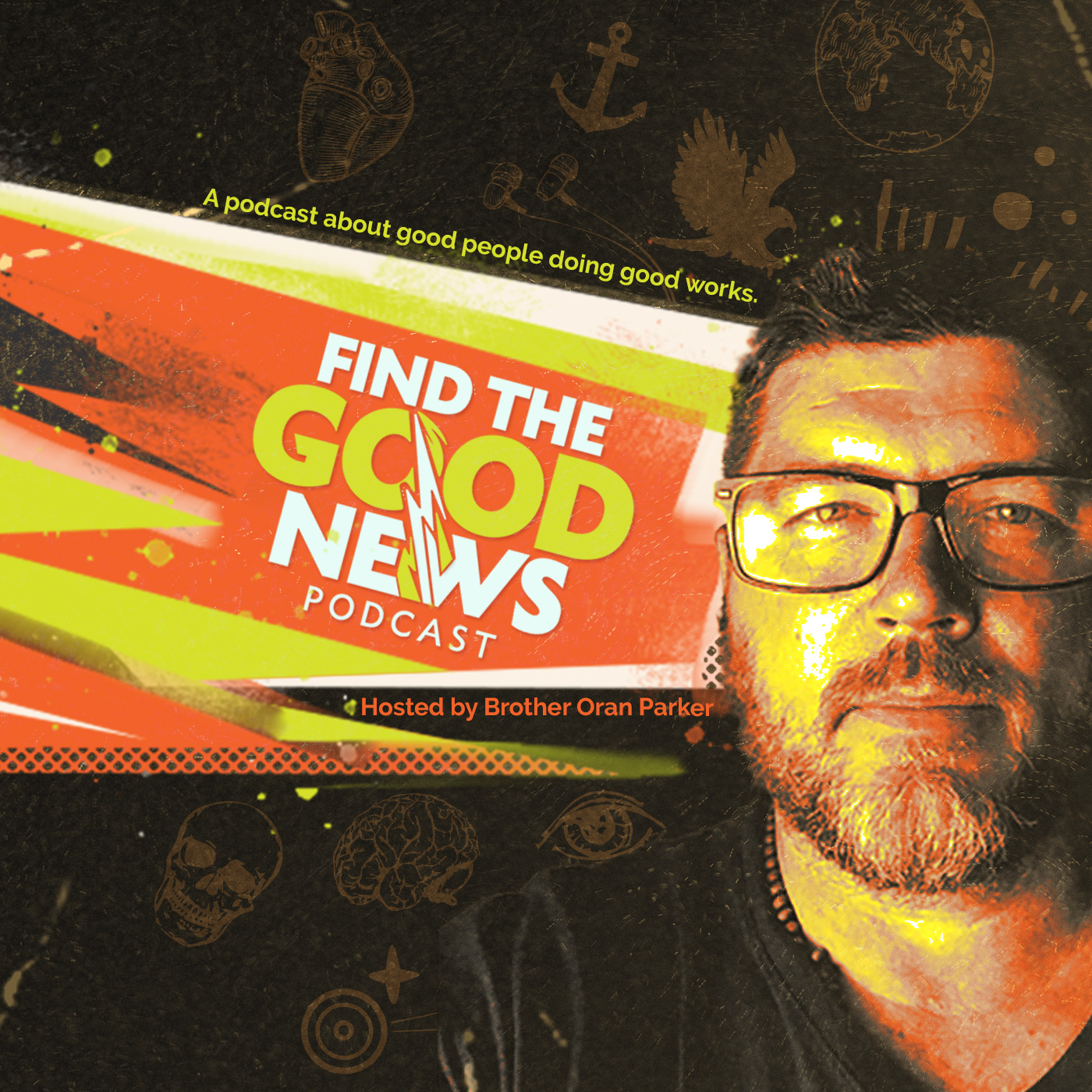 Old news. Bad news. Fake news. Sometimes you want to shut down and get no news at all! I aim to change that by focusing on good people doing good works. I visit with artists, educators, civic & spiritual leaders, musicians, business owners, students, volunteers, and everyday citizens who are using their creativity, resources, and talents to bring hope, happiness, and goodness to their corner of the world.
Episodes
Thursday Feb 04, 2021
Thursday Feb 04, 2021
Ep. 106 - The Escape Pod - Ft. James Hiatt
, Interim Worship Leader at University Methodist Church in Lake Charles, Louisiana
==========
It wasn't hard to come up with a proper reflection for my conversation with James Hiatt. James and I met online in overlapping territory, and it was clear from the very beginning that I'd discovered a spiritual brother.
While our personal stories are very different, we have somehow found our way to a common road wide enough to share, and there's plenty of space for others. What was clear from the jump is that James has opened his heart to wisdom, over and again, and in doing so he has expanded the boundaries of what we assume to know.
This conversation has fibers of rebellion and doubt, bound up with the nutriments of healing and hope. More than anything, James and I talk about Jesus, which acted as a much-needed inhalation of clean, fresh, rejuvenating spirit.
James comes from a place of recovery that has been infused with a mystical perspective and understanding that fuels his passion for inclusivity. The truth is that it is a very rare and healing pleasure to speak so openly and freely with someone about Jesus, God, and the Christ.
James showed me a face of Christ that I am so fondly attracted to, and that is the face of Christ that I see planted firmly in the world, out in the wild, with us, not separate from us. He reminds me of the high value of being with the people of the world—in the world—as they are, instead of preparing some grand escape from the worries and woes.
It leavens my heart to be able to share this intimate visit with you.
Now, it's time to lay aside theology and preconceived notions, prepare to have the temple razed and built anew, then press play on a little good news.
==========
SUPPORT FIND THE GOOD NEWS >> https://www.findthegood.news/donate/ 
==========
FIND THE GOOD NEWS IS PRODUCED BY PARKER BRAND CREATIVE SERVICES >> www.ParkerBrandUp.com  
==========