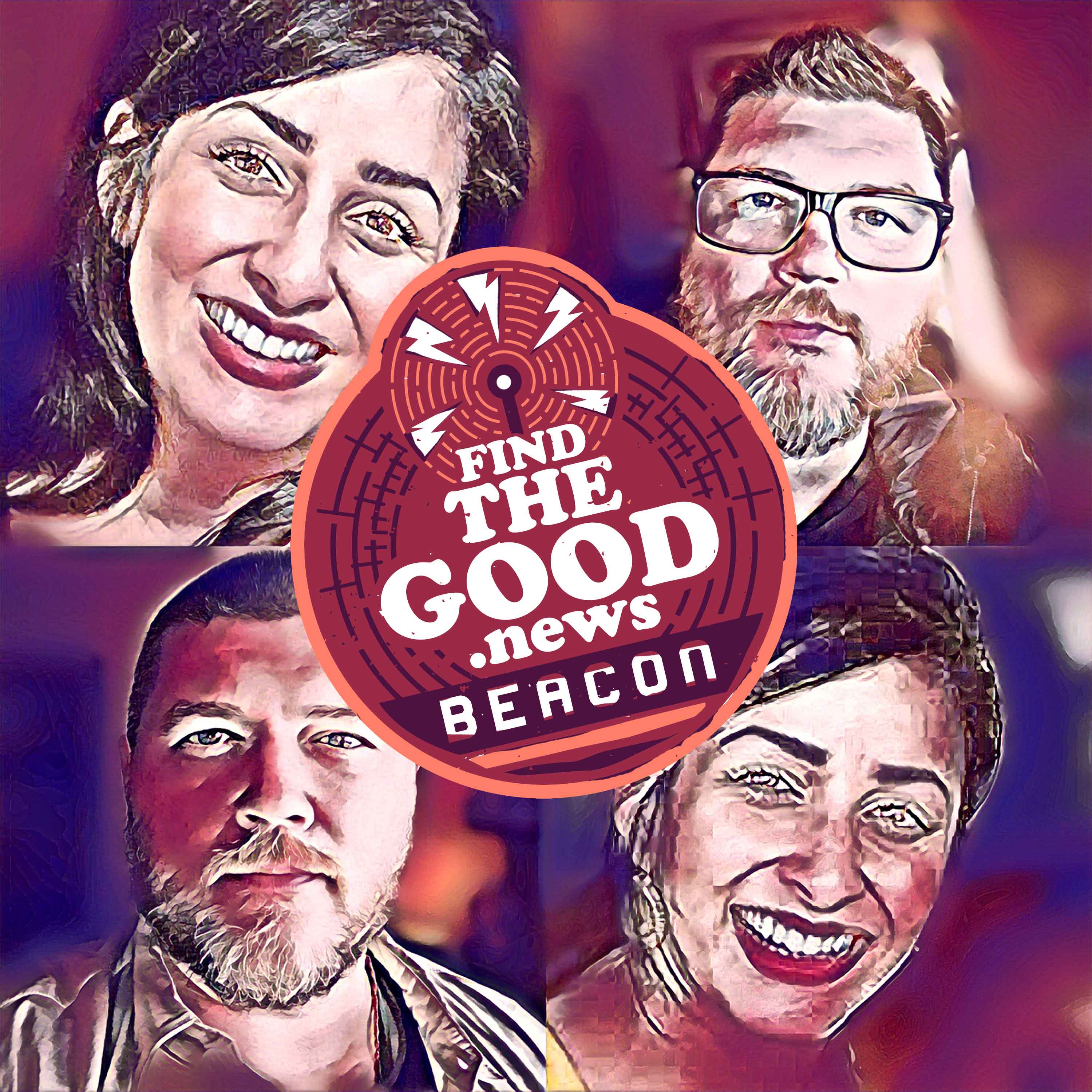 Ep. 79 - The 1-Hour Mountain - A COVID-19 Beacon Series Interview Ft. Diana Vallette
==========
Today, human beings all over the world are making social and economic sacrifices to stop the spread of the Coronavirus pandemic, COVID-19. Now, I'm going back to visit with many of the Good Newsy guests that helped build the foundation of this show to learn how they're navigating these strange times.
In this special Beacon Series episode, I visit with my spiritual sister, ally, and friend, Diana Vallette.
My proximity to Diana mostly begins and ends within social media apps, and yet I feel like I really do know her. From my perspective, one of Diana's great gifts is her ability to self reflect, and then share her discoveries with little-to-no filter. Since the time I connected with Diana online, I feel like I've watched her go through a series of changes, and that's one of her other great gifts; she allows herself to change.
I could tell you that I wanted to talk to her as a part of this series because I wanted her perspective on homeschooling or spin a yarn that it was because of her spiritual contemplations. The truth is, both of those things are true, but honestly I just wanted to talk to her, and I'm glad I did. Diana opens a door and makes a safe space for people to explore their spiritual boundaries, and that's a place I like to hang out.
Full disclosure? I needed this conversation. It was invigorating, exciting, and I could feel my heart and mind connecting throughout our talk. I learned, yet again, that people may be physically distant, but when the Spirit connects them they are never far apart.
With this COVID-19 Beacon Series, I invite you to take a break from mainstream news and spend some time with good people that are dealing with some of the same struggles you are.
Now, seek out that inner space, relax, open your mind, and press play on a little good news.
==========
SUPPORT FIND THE GOOD NEWS ON PATREON >> www.Patreon.com/FindTheGoodNews
==========
CONNECT WITH DIANA >> www.facebook.com/DianaVDorta
==========
FIND THE GOOD NEWS IS PRODUCED BY PARKER BRAND CREATIVE SERVICES >> www.ParkerBrandUp.com
==========
SUPPORT OUR ADVERTISERS
•••••••••••••
SULPHUR TODAY >> www.facebook.com/sulphurtoday / #SulphurToday
•••••••••••••
BRIMSTONE MUSEUM >> www.brimstonemuseum.org or Call (337) 527-0357
•••••••••••••