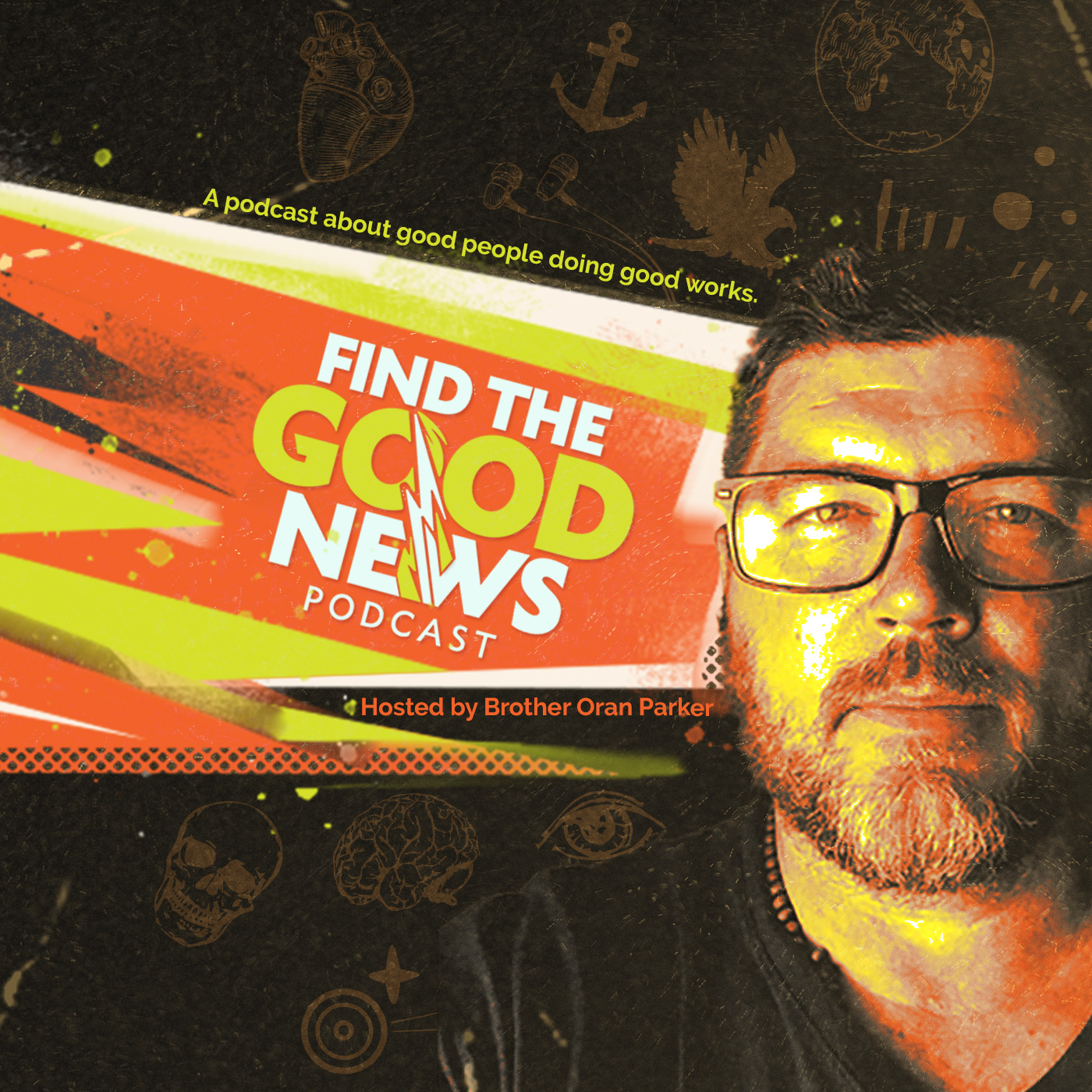 Old news. Bad news. Fake news. Sometimes you want to shut down and get no news at all! I aim to change that by focusing on good people doing good works. I visit with artists, educators, civic & spiritual leaders, musicians, business owners, students, volunteers, and everyday citizens who are using their creativity, resources, and talents to bring hope, happiness, and goodness to their corner of the world.
Episodes
Thursday Oct 07, 2021
Thursday Oct 07, 2021
You're listening to Find the Good News, Episode 120, "The Permission Slip," A Beacon Series conversation featuring Regina Louise, author of  Permission Granted: Kick-Ass Strategies to Bootstrap Your Way to Unconditional Self-Love published by New World Library.
- - - - - - - - - - - - - - - - - - - -
Is there something in your life that you feel you should have done, but you just couldn't find it in yourself to get started? Maybe you had an internal and unspoken checklist of reasons that you believed were valid enough to keep your personal passions and dreams in check. You might have thought that you weren't old enough, young enough, wealthy enough, educated enough, attractive enough, supported enough, nurtured enough,... normal enough (whatever that means).
I can absolutely recall the times that my inner critic has clubbed me into submission, even as I sit down to share these words with you. What would happen if you and I stopped casting internal stones and stopped believing the negative stories we tell ourselves, and instead started a plan of self-encouragement that pushed us through the gravel of self-doubt?
In this episode, I visit with Regina Louise, author of the new book "Permission Granted: Kick-Ass Strategies to Bootstrap Your Way to Unconditional Self-Love."
Regina is an energetic light with an attractive vibe that makes you want to latch on to her message. It would be easy to say that she's overcome a lot in her life to get to this plateau where she can help others rise and thrive, but that simply doesn't do her story justice. She instead encourages us to wrap our arms around all the broken and damaged bits that weigh people down (that nasty checklist I mentioned earlier) and instead learn to grow through what we go through.
In a world obsessed with celebrities, Regina uses her very real (and sometimes painful) story to advocate for the voiceless without the clout and fame that so many celebrities enjoy and squander.
She wasn't groomed for success. Instead, Regina found a kind of truth in the bumpiness of her own edges. This allowed her to lay down false images of perfection that so many in our society cling to. In allowing her authentic self to blossom, unplugged from the dream of the mainstream, she now leans into and develops her natural gifts to help others realize the same self-love and personal freedom.
Now, I encourage you to think about those fears and jeers you lay upon yourself, all those unnecessary fictions and frictions you've shackled yourself to, and find out what would happen if you loved yourself just as you are, then tune your attention to this Good News Beacon, and press play on a little good news.