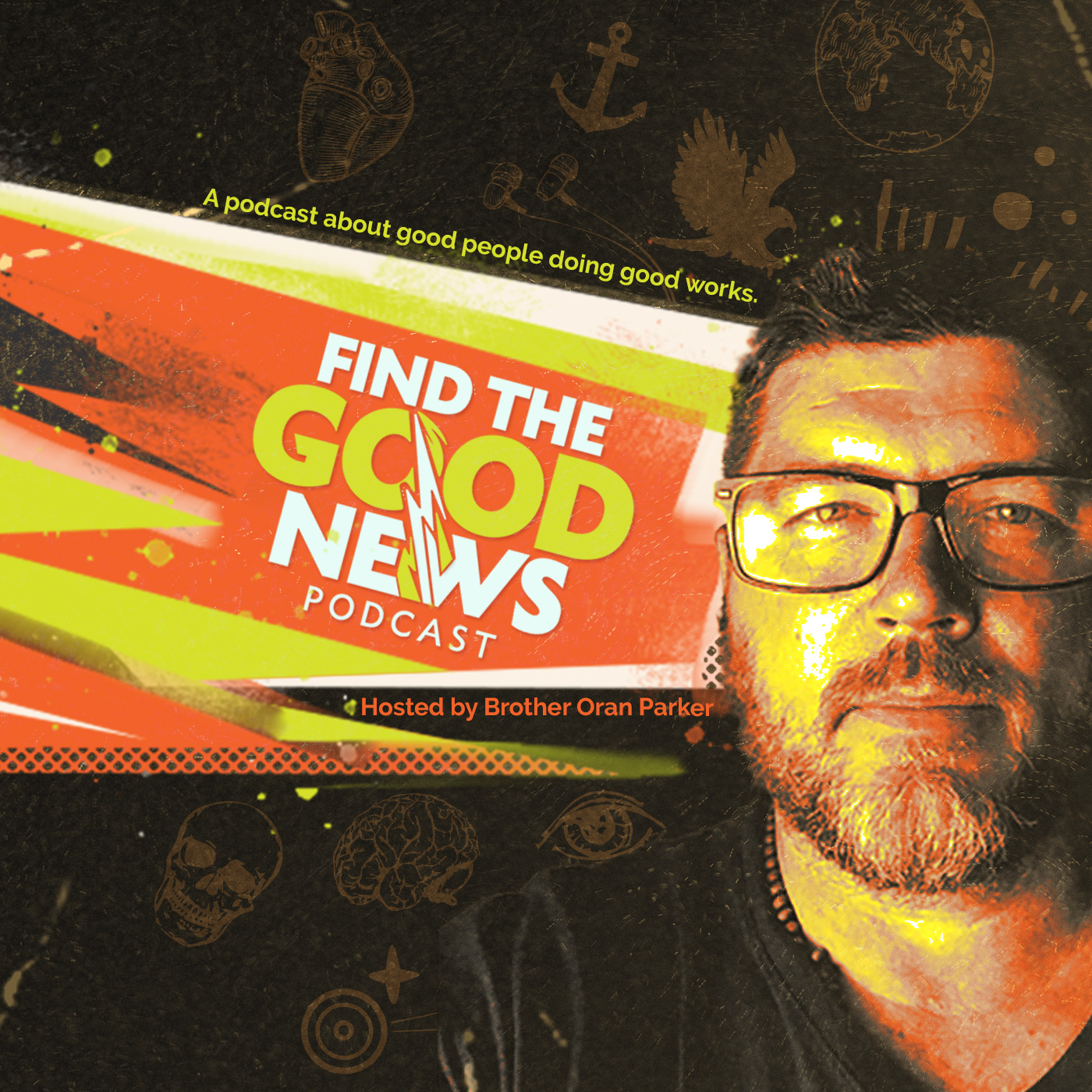 Old news. Bad news. Fake news. Sometimes you want to shut down and get no news at all! I aim to change that by focusing on good people doing good works. I visit with artists, educators, civic & spiritual leaders, musicians, business owners, students, volunteers, and everyday citizens who are using their creativity, resources, and talents to bring hope, happiness, and goodness to their corner of the world.
Episodes
Tuesday Sep 21, 2021
Tuesday Sep 21, 2021
You're listening to Find the Good News, Episode 119, "The Trembling Trees," A Beacon Series conversation featuring Jonathon Stalls, artist, writer, activist, and founder of Intrinsic Paths.
- - - - - - - - - - - - - - - - - - - -
Have you ever had a transformative personal experience so profound, so mysterious, that escaped your ability to frame it with words? If you've listened to this program for any length of time then you likely know that I have had such an experience, a moment in this lifetime that seemed to change every other day after it or at least my perception of those moments.
Many of my guests have intimately shared their experiences, and I am fascinated how across language barriers, geography, and varied circumstantial occurrences, so many walk through the transformative door and end up in similar places, motivated and invigorated to use their lives in the service of goodness, justice, mercy, and love.
In this episode, I visit with a being who has shown up in the world with a genuineness that I deeply appreciate. My guest, Jonathon Stalls, is the founder of Intrinsic Paths, and his feet have carried him on a mission to inspire the people he encounters.
Jonathon encourages us to embrace an unhurried, meditative way of being that has the potential to heal on a very deep and personal level, in turn offering the tools required to repair the desperate fissures in this world we all share.
He did not come to this place without going through the Bardo of personal pain, which I feel largely influenced his visceral understanding of the aching his human brothers and sisters experience. By acknowledging this deep creaking in the world, he is able to fully embrace the joyous cacophony that we so often disregard in the hustle to "be someone."
This is clear in Jonathon's deep love and connection to the unabashedly beautiful and simple things to be found in nature, which take on new and profound visual meaning through his artwork and nature-craft.
Through his Pedestrian Dignity signal, he adopts a role as an advocate for our fellow beings that find themselves at the mercy of congested, poorly planned roadways and cities designed primarily for those of us with vehicles, cities, and communities that largely forget those that use their feet to carry them to school and work.
It is my reflection that Jonathon Stalls, through his life and work, is holding up a living mirror to the world. What we find in him is a shimmering beauty firmly attached to a murky pain. In that, I find a type of truth that escapes words or full understanding, but in this conversation, Jonathon and I try to put prose to this mystery.
Now, for just a little while, allow yourself to show up just as you are, with all your hopes and happiness, your failures and fears. Make a point to look right into the lovely mess, then tune your attention to this Good News Beacon, and press play on a little good news.