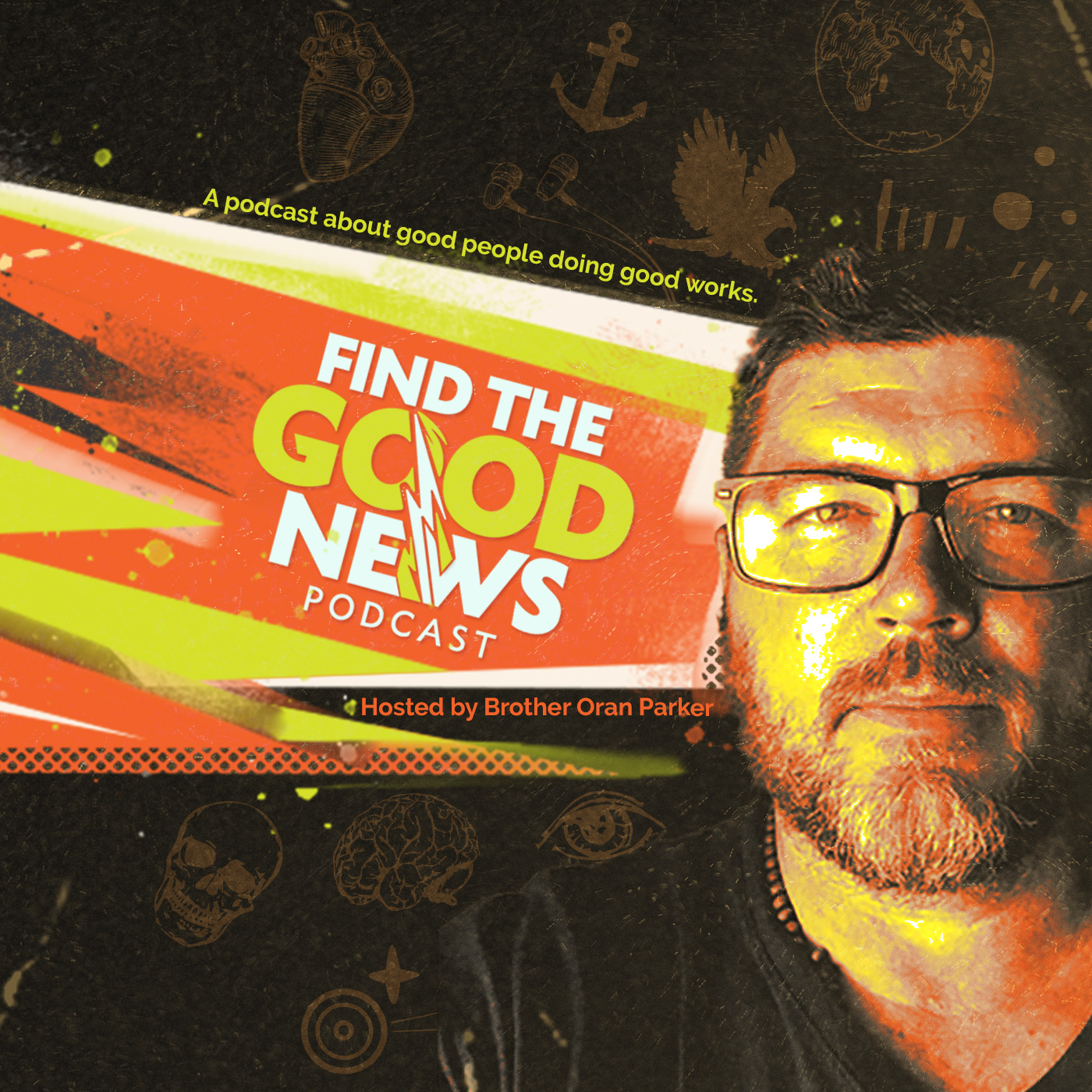 Old news. Bad news. Fake news. Sometimes you want to shut down and get no news at all! I aim to change that by focusing on good people doing good works. I visit with artists, educators, civic & spiritual leaders, musicians, business owners, students, volunteers, and everyday citizens who are using their creativity, resources, and talents to bring hope, happiness, and goodness to their corner of the world.
Episodes
Tuesday Aug 31, 2021
Tuesday Aug 31, 2021
You're listening to Find the Good News, Episode 118, "The Honored Struggle," A Beacon Series conversation featuring Wendy De Rosa, author of "Becoming An Empowered Empath: How To Clear Energy, Set Boundaries, & Embody Your Intuition" by New World Library.
- - - - - - - - - - - - - - - - - - - -
Many longtime Find the Good News listeners would likely recall the number of times that I've brought the subject of empathy into these conversations in a very serious way. There have been times over the past two years where I've felt that I'd exhausted the topic, or rather exhausted myself in an attempt to express what being an empath has been like for me. As with most things, I've been exploring the boundary of my own experiences in an attempt to learn through the stories and experiences of others.
Being an empath has offered the gift of deep listening and understanding on a level akin to actually feeling what others themselves have experienced. This is a great blessing to others when one is attempting to step into the role of consoler and healer, but it can also feel like a deep ache or heaviness when the wings of an empathetic heart are stretched and burdened beyond their capacity to carry the hurt of others.
I, like many who go through life with naturally empathetic hearts, have likely felt a great moaning rise over the past decade, or longer. With so much pain and suffering, so much discord, dishevelment, and division, it is often hard to discern one's own feelings from the soup of signals we have moved through.
In this conversation with Wendy De Rosa, author of the new book "Becoming An Empowered Empath: How To Clear Energy, Set Boundaries & Embody Your Intuition," I for the very first time, have a guest that clearly and openly speaks about the reality of being an empath.
Wendy offers helpful perspectives and strong guidance on how to enhance day-to-day living through empathetic gifts, while not being consumed by the onslaught of feelings that are often not our own. Through her school of Intuitive Studies, Wendy assists students on their path of self-discovery through guided meditation, breathwork, and energy clearing.
Wendy offers insights that bring comfort and healing to the soul. For me, it was an opportunity to open my empathetic heart in a space of safety with an individual that didn't require an explanation of who I am or who I behave. Wendy offered the gift that I so often wish I could give, the gift of a listening ear, an understanding mind, and a loving heart.
Now, it's time to enter a space of safety and freedom, freedom to lay your burdens down for a short time, to let go of anything that's causing you grief, especially the pains that most can't see. Take a break from the entanglements of arrangements, habits, and identity, and allow yourself to just feel what you feel. Be with it, and know that it's okay. Then, dear listener, to tune your attention to this Good News Beacon, and press play on a little good news.