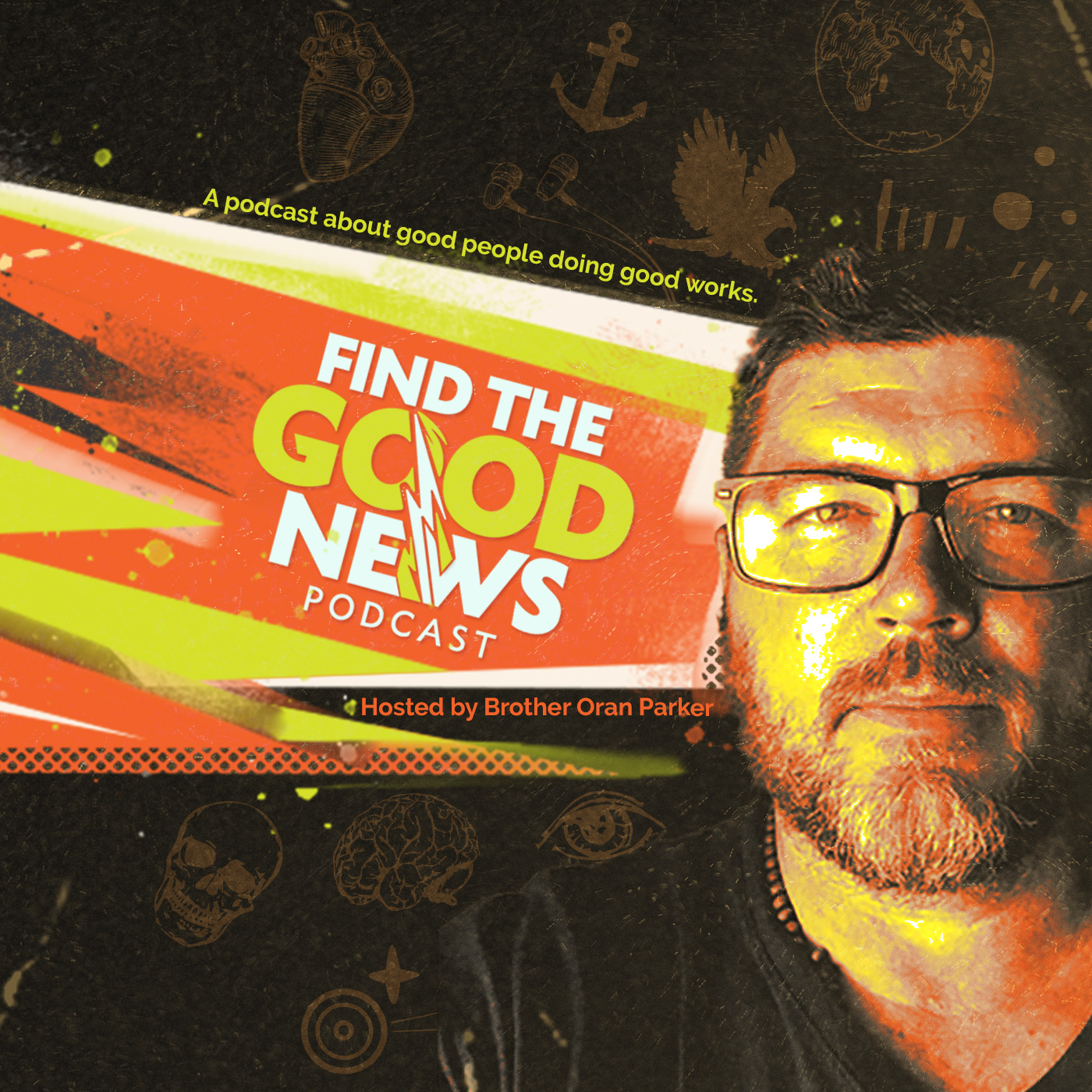 Old news. Bad news. Fake news. Sometimes you want to shut down and get no news at all! I aim to change that by focusing on good people doing good works. I visit with artists, educators, civic & spiritual leaders, musicians, business owners, students, volunteers, and everyday citizens who are using their creativity, resources, and talents to bring hope, happiness, and goodness to their corner of the world.
Episodes
Thursday Aug 12, 2021
Thursday Aug 12, 2021
You're listening to Find the Good News, Episode 117, "The Weeping Sunset," A Beacon Series conversation featuring
Rev. Dr. Kenneth Patrick, author of "Journeying to the End of Life: Discovering the Ancient Hospice Way of Companioning the Dying."
- - - - - - - - - - - - - - - - - - - -
Often, it's in revisiting a conversation during editing that its value truly sinks in. As you may know, it could be several weeks, or even months, after I've had a visit with a guest before their episode is published. On many occasions, going back to listen to the conversation reveals little details I missed, or perhaps didn't key in on, while in the natural flow with a guest. Or, as I had happened with this particular episode, the world around me changes in ways that affect my interior landscape,  giving new meaning to my guests' words. When considered in this light, editing becomes less a necessary task and more of a gift.
My guest in this episode, Reverend Doctor Kenneth Patrick, an ordained Methodist Minister, gave me the great gift of his time, and it has acted as a prescription for what ails me as we face, yet again, another surge of the Covid 19 virus in the United States of America.
The truth is, I've been circling the drain and have felt myself losing hope in my fellow beings' capacity to do the right thing, resolved to simply bear witness and weep privately for all the dismay and despair on full display. How am I to produce a show about finding the good when I clearly hold a tarnished view of those I would call human brothers and sisters? I need these episodes as much as anyone, I need to hear these good people doing good works in the world, people like Kenneth Patrick, who have dedicated their lives to the service of others, even though they too bear witness to the same calamities as I.
Kenneth is the author of the book "Journeying to the End of Life," and in it he presents what he calls the "Ancient Hospice Way" of being a true companion and servant to the dying.
In our conversation, Kenneth reveals that at a young age he made a type of pact with himself, that he would serve where people were suffering the most. You will discover, as I did, that he has spent his whole life doing that very thing.
Kenneth advocates moving outside our comfort bubbles and into situations that require work, work that effectively changes the world in a real and tangible way so that it can truly meet and help others where they are.
As an Army Chaplain, Kenneth brought solace and comfort to soldiers. As a compassionate social activist, he has hiked the Appalachian Trail solo—that's over 2,100 miles—to raise enough money to help the RAM house, a day shelter for the homeless in Virginia, an endeavor that has helped over 5,000 people, serving over 41,000 meals.
All the experiences of his life have lead to his current passion, providing compassionate companionship and care to those facing the end of their lives, considering this to be the most vital social issue of our age. The hospice method that he presents brings patients, families, healthcare professionals, and faith communities together in unison to reduce the layers of suffering that occur during the sunset of life, outlining training and resources so human beings can die at home, with dignity, well cared for, surrounded by those they love.
Now, if you are like me, if you are feeling the burden of a world in pain, weary from too much bad news, I invite you to listen to this conversation with a man that does not deny or turn away from the reality of the difficult age we find ourselves in, a man that encourages us to lean into our weeping during this time of sunset, and in the tears find a divine love. It is an encouragement to work and to hope. I invite you, dear listener, to tune your attention to this Good News Beacon, and press play on a little good news.