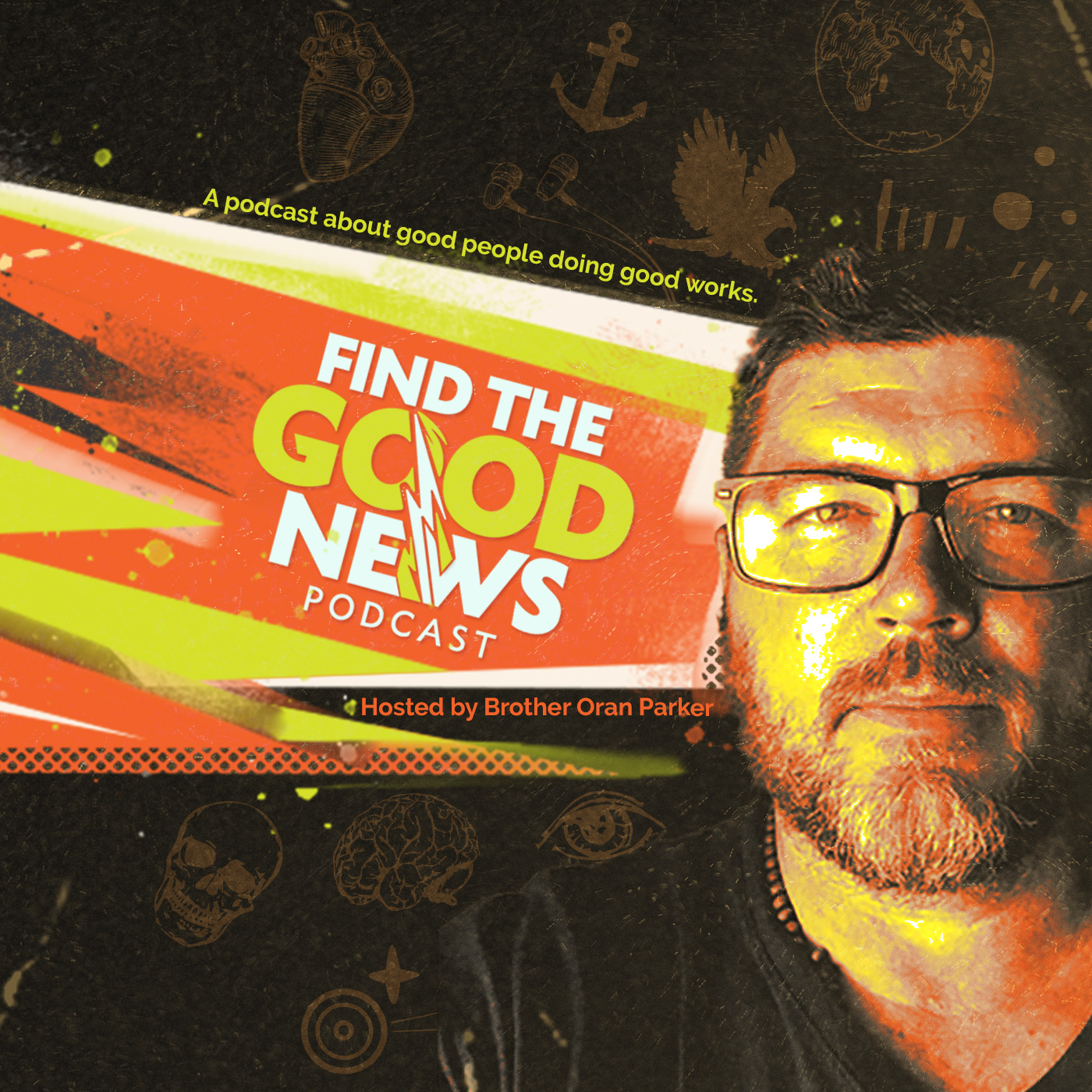 Old news. Bad news. Fake news. Sometimes you want to shut down and get no news at all! I aim to change that by focusing on good people doing good works. I visit with artists, educators, civic & spiritual leaders, musicians, business owners, students, volunteers, and everyday citizens who are using their creativity, resources, and talents to bring hope, happiness, and goodness to their corner of the world.
Episodes
Monday Jun 21, 2021
Monday Jun 21, 2021
You're listening to Find the Good News, Episode 114, "The Foldover Worlds," A Beacon Series conversation featuring Dream Analyst and Depth Psychologist, Tayria Ward.
- - - - - - - - - - - - - - - - - - - -
I started having potent dreams on repeat when I was a young boy, mindscapes so dense with texture and gravity that it was not unusual for me to question whether the space I found myself in upon awakening wasn't in fact the dream.
In my early twenties, these flavorful dreams—called such because I could taste them in my mouth—seemed to intensify, often bringing heavy imagery, charged with some type of misfortune.
Still, other dreams—much brighter and lighter in tone—have had an almost vision-like quality, leading my heart and mind to some type of comforting sense of hope.
I've spoken of these things on my other podcast, The Dawn Deacon. Over the years I've taken great care to hold these things close and safe, not sharing them openly. I've learned that sharing your dreams in a serious way isn't always taken very seriously, at least within most of the larger rings I've traveled. This started to change last year when I opened the door to this podcast to guests from outside my local community, and this is also how I met my friend, dream analyst, and depth psychologist, Tayria Ward.
Tayria and I were in a group related to a book I'd featured on the show. There was quite a large number of people in the group, but Tayria's additions to the conversation were always insightful.
One day she shared an image of her father, herself, and Buckminster Fuller. During my early age of exploration and discovery after an awakening experience, I'd landed in a sphere of curiosity surrounding Buckminster Fuller; his story fascinated me. The photo of Tayria with her father and Bucky breathed life into my old interest, so I reached out to her. We became fast friends through this node, and have stayed in a type of orbit since, eventually become letter-and-stamp pen pals, a form of communication that, thanks to Tayria's rich letters, I am learning to cherish all over again.
Tayria's journey is as rich and textured as my young dreams, filled with the promise that there is more connective tissue between our slumbering minds and what most call the real world. What I admire most about Tayria is her willingness to kindly walk with others along the vastness of their dreamscapes, acting as a type of dream sherpa, bringing all her experience to each space or plateau.
To me, she seems to stands on many layers at once, with an ability to perceive the overlapping slides between individuals and their personal dreams, as well as their experiences, looking for collective and synchronistic lock-ups that may hold greater meaning for everyone on earth.
While our visit is about the layered worlds of visions and dreams, it is also grounded in very real experiences that play out in our dusty, ordinary lives. As you listen to my conversations with Tayria, I feel strongly that you will sense that firm tether to this realm of the real, and that you will find a great treasure, as I have, in getting to know Tayria Ward.
Now, I invite you to find a fluid, flexible space that allows you to sink your consciousness a bit deeper than the solid footing near the shallows, allowing shifting mind-sand and heart-waves to make you question the direction gravity plays on your body, then tune your attention to this Good News Beacon, and press play on a little good news.