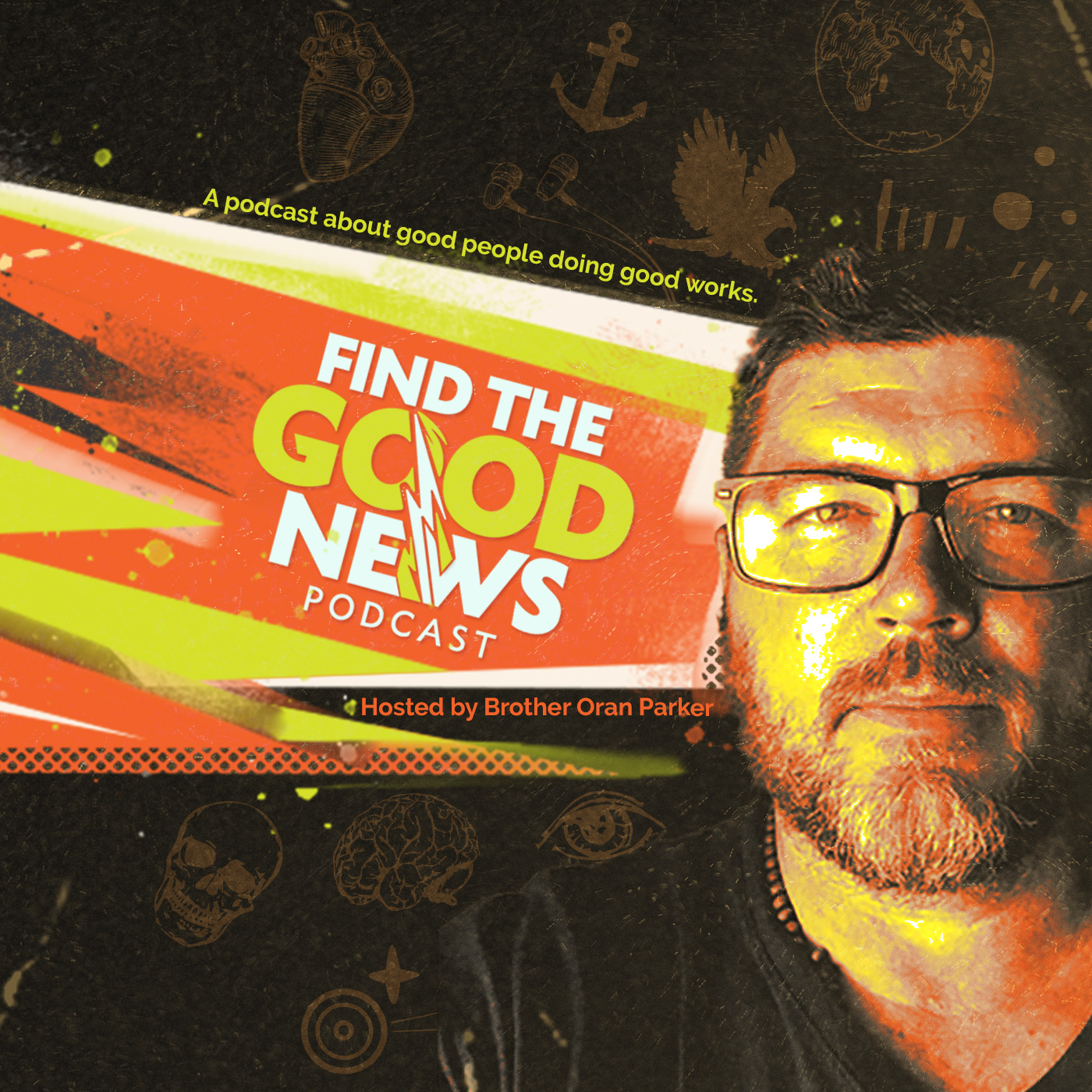 Old news. Bad news. Fake news. Sometimes you want to shut down and get no news at all! I aim to change that by focusing on good people doing good works. I visit with artists, educators, civic & spiritual leaders, musicians, business owners, students, volunteers, and everyday citizens who are using their creativity, resources, and talents to bring hope, happiness, and goodness to their corner of the world.
Episodes
Thursday Jun 10, 2021
Thursday Jun 10, 2021
You're listening to Find the Good News, Episode 112, "The Fist Switch," A Beacon Series conversation featuring Paula Lazarz,  Shaolin martial artist, Soto Zen Buddhist priest, and head instructor at Healthkick Kung Fu in Chicago, Illinois.
- - - - - - - - - - - - - - - - - - - -
For most of my adult life, I've been looking for fixed truths, constants that can be identified over and again, no matter the unique circumstances and shifting forces in play. What I've found on this search is that the only fixed constant is that there really is no solid truth. Reality is made up of bumps, cracks, twists, and bends, and when all those nuanced layers come together we feel we've found a truth, or a way. If we sit with that perception long enough, we might be blessed to see that fixed thing dissolve or change before our very eyes.
I share this perspective because it feels very much linked to the conversation I had with Shaolin martial artist and Soto Zen Buddhist priest, Paula Lazarz. Paula Lazarz is the lead instructor of Healthkick Kung Fu in Chicago, Illinois, a school that has been teaching the traditional arts of the Shaolin Temple to children and adults for over two decades.
As someone that claims to practice Buddhism to some degree, I have been fascinated by the juxtaposition of the physicality of Shaolin Kung Fu with the seemingly docile meditation practices encouraged by most schools of Buddhism. In our conversation, Paula provides useful, grounded insight into how these two dance together.
The truth is, she helped me better understand the relationship between the two, and make peace with my personal struggles of using firmness or force situationally. I left this conversation with a better grasp on how to wield the elements of passivity within me situationally, realizing that those gentle features are not always the right tools for a given moment.
She reminded me that circumstances are always shifting and that it is very important to have eyes to see the changes, and diverse practices at the ready for whatever may arise.
Now, I invite you to listen to a Shaolin teacher with a true gift for bringing insightful and powerful practices down to earth, then tune your attention to this Good News Beacon, and press play on a little good news.