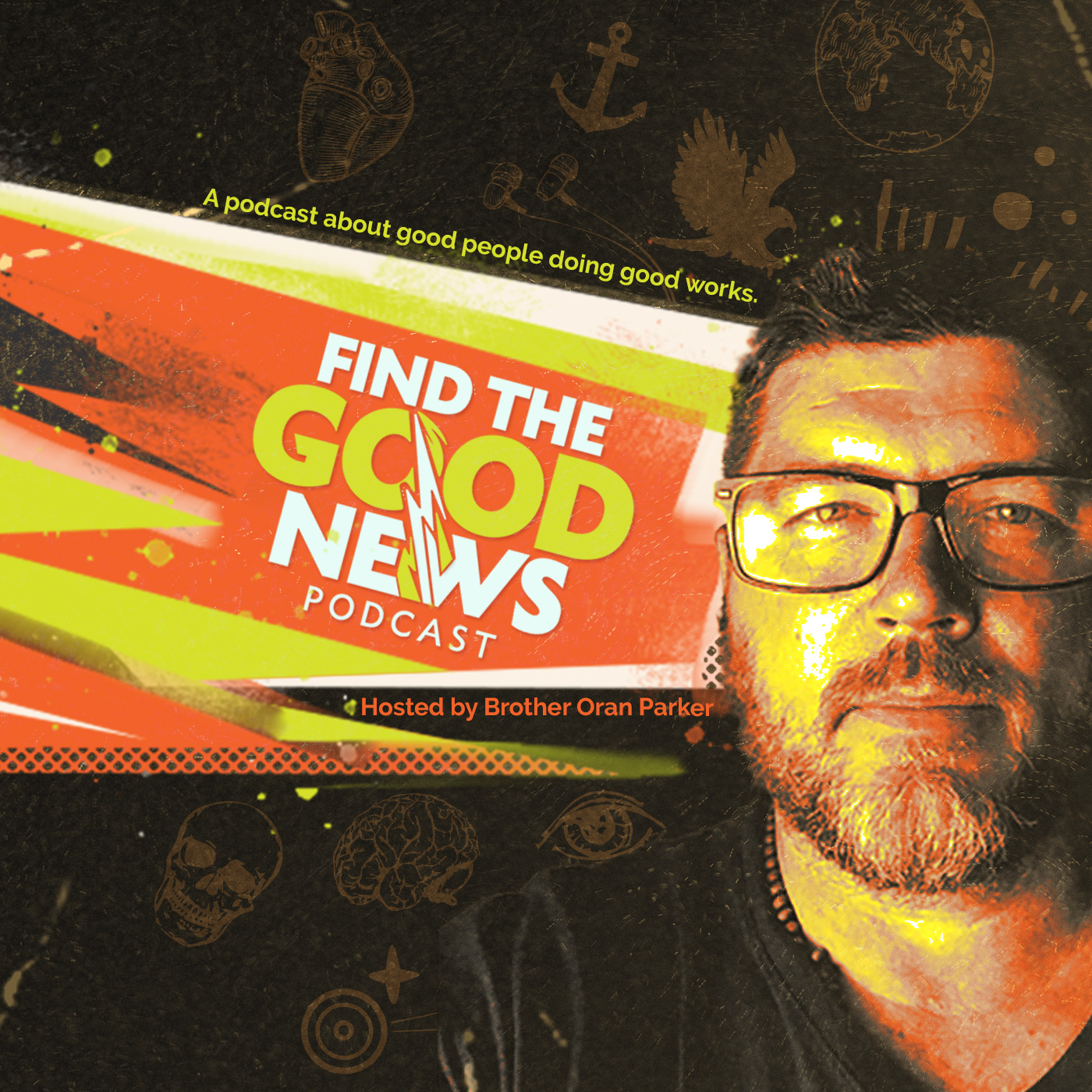 Old news. Bad news. Fake news. Sometimes you want to shut down and get no news at all! I aim to change that by focusing on good people doing good works. I visit with artists, educators, civic & spiritual leaders, musicians, business owners, students, volunteers, and everyday citizens who are using their creativity, resources, and talents to bring hope, happiness, and goodness to their corner of the world.
Episodes
Tuesday Apr 20, 2021
Tuesday Apr 20, 2021
You're listening to Find the Good News, Episode 110, "The Best We Can Be," A Beacon Series conversation featuring Kristi Hustad, author of "Be You... Only Better: Real-life Self-care for Young Adults (And Everyone Else)" published by New World Library
- - - - - - - - - - - - - - - - - - - -
I don't really know what it was like for my mom and dad to raise a family, trying to keep their kids entertained, happy, and healthy with all the supplies it takes to provide shelter, education, and some type of security. As hard as they worked—and I do know they worked hard—I know we still ended up being parents ourselves, each with childhood traumas and fears to pick through, tripwires and triggers that have affected the way we each made our way forward into adulthood.
I can easily imagine that this is a story that's repeated over and again, and for all my sweat, blood, and tears, I am sure that I'm making mistakes right now that my children will have to work through.
So, if our parents are doing their level best, and their parents did their level best, and we are doing our level best, what else can we do to help our young people gain firm footing as they move forward into this messy world—much messier than the one we came from—and try to piece together an adult life filled with hope, happiness, stability, peace, and success?
This is where the work of my guest, Kristi Hugstad comes in with some answers in the form of her new book "Be You... Only Better: Real-life Self-care for Young Adults (And Everyone Else)."
I'll be 47 years old this year, and while this book may be targeted to young adults, I found myself consuming it with shocking excitement. In this new book, Kristi Hugstad offers a holistic approach to prepare young people for the world their about to entire, offering useful, practical information and real-world scenarios related to the subjects of diet, sleep, money, time, mental health, exercise, gratitude, and mindfulness. It all added up to one that thing, an important thing that I find sorely lacking in the world today, and that is hope.
In our visit, I learned that Kristi is full of hope, but it has been hard-won. Early in our conversation, you will discover what I discovered in reading her book, that it has been in journeying through great personal loss and deep grief that she has brought forth a message of self-betterment and healing.
Even as I approach 50 years on this earth, I find that I need to encounter teachers like Kristi. She reminds me of the teachers and mentors that touched my life as a young person, and how their lessons are durable to this day. While this particular work may be for young adults, I found that I fall into the category of everyone else, and perhaps you will discover this as well.
I left our conversation feel refreshed and even more motivated to offer my children the best version of me, a self that I am still crafting.
Now, it's time to consider that you, like me, may still have some things to learn about living well, then tune your attention to this Good News Beacon, and press play on a little good news.