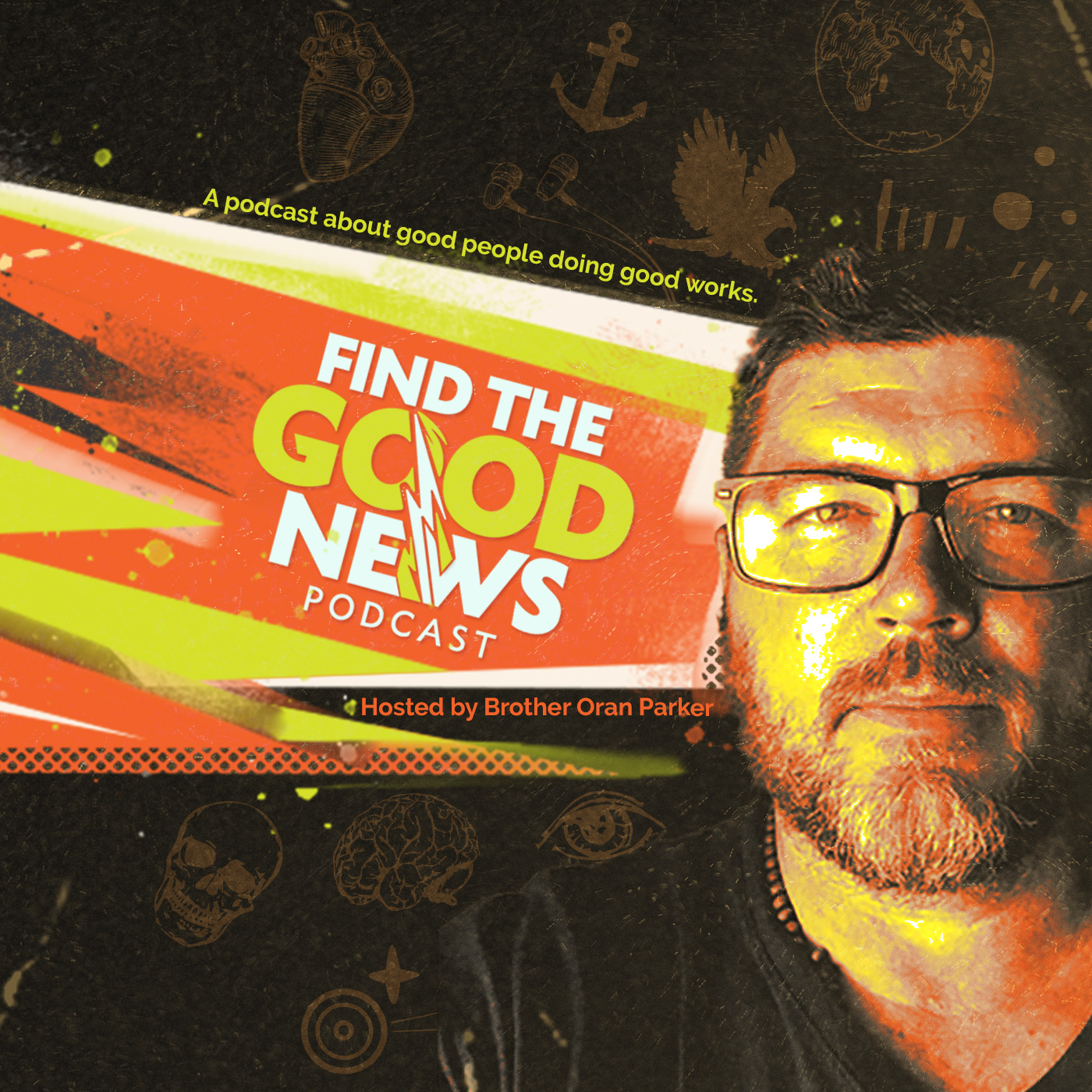 Old news. Bad news. Fake news. Sometimes you want to shut down and get no news at all! I aim to change that by focusing on good people doing good works. I visit with artists, educators, civic & spiritual leaders, musicians, business owners, students, volunteers, and everyday citizens who are using their creativity, resources, and talents to bring hope, happiness, and goodness to their corner of the world.
Episodes
Tuesday Mar 23, 2021
Tuesday Mar 23, 2021
You're listening to Find the Good News, Episode 109, "The Law of Change," A Beacon Series conversation featuring Margaret Meloni, Ph.D., host of the Death Dhamma podcast and author of "Carpooling With Death: How Living With Death Will Make You Stronger, Wiser, and Fearless"
- - - - - - - - - - - - - - - - - - - -
There is a small note tacked to a piece of corkboard near my desk, the letters stark white against an inky black square. These words, "CHANGE IS THE LAW," have stared back at me from this small slip of paper for almost 20 years, serving as a reminder of the Buddha's teaching on impermanence, reminding me that everything that comes together eventually falls apart.
At first blush, this may seem like a dismal outlook, encouraging nihilism, and a glass-half-empty perspective that could be quite depressing. While I understand this, that has not been my personal experience with teachings on impermanence, change, nor death. The truth is that in accepting this trinity of decay as a natural, ever-present part of life, I have found a luminous jewel in life that tends to shine brighter when juxtaposed with death's looming presence.
In many ways, death is a door to life unfolded, be it minutes or years. At the very least, death is a tool that can be used to appreciate every precious, life-giving drop in a half-full-glass of water. This is the door in which my guest, Margaret Meloni, operates.
Margaret is the host of the Death Dhamma podcast, a unique series of conversations about death from a Buddhist perspective, and the author of "Carpooling With Death: How Living With Death Will Make You Stronger, Wiser, and Fearless." Having lost many of her dearest, treasured loved ones, Margaret is no stranger to death.
Through her book and her podcast, she has created a unique space and resource of practical wisdom, perspective, and comfort for those who may be navigating the difficult terrain of grief and loss. Margaret doesn't make promises, or outline some mystical formula to follow that will remove death's painful sting, and I think that is what I found most appealing. Instead, what I found was an honest approach to looking at the sting itself, understanding that death's painful shock is normal, but ultimately it too is in the throes of the great law of impermanence, fleeting just as it arrives.
Her personal Buddhist practice provides obvious, tactile teachings that have been a great vehicle through her own experiences with life, death, and grief. She has the lovely ability to share those lessons in textured, nuanced ways, making them more approachable to those in the throes of misfortune.
It is my hope that you will find our conversation useful in your own life, but more, if you have experienced the loss of a loved one, I would encourage you to seek out her podcast and her book.
Now, it's time to look directly at the visage of death, to know its imprint on the world of time, to accept change as a natural—even fruitful—part of life, then tune your attention to this Good News Beacon, and press play on a little good news.