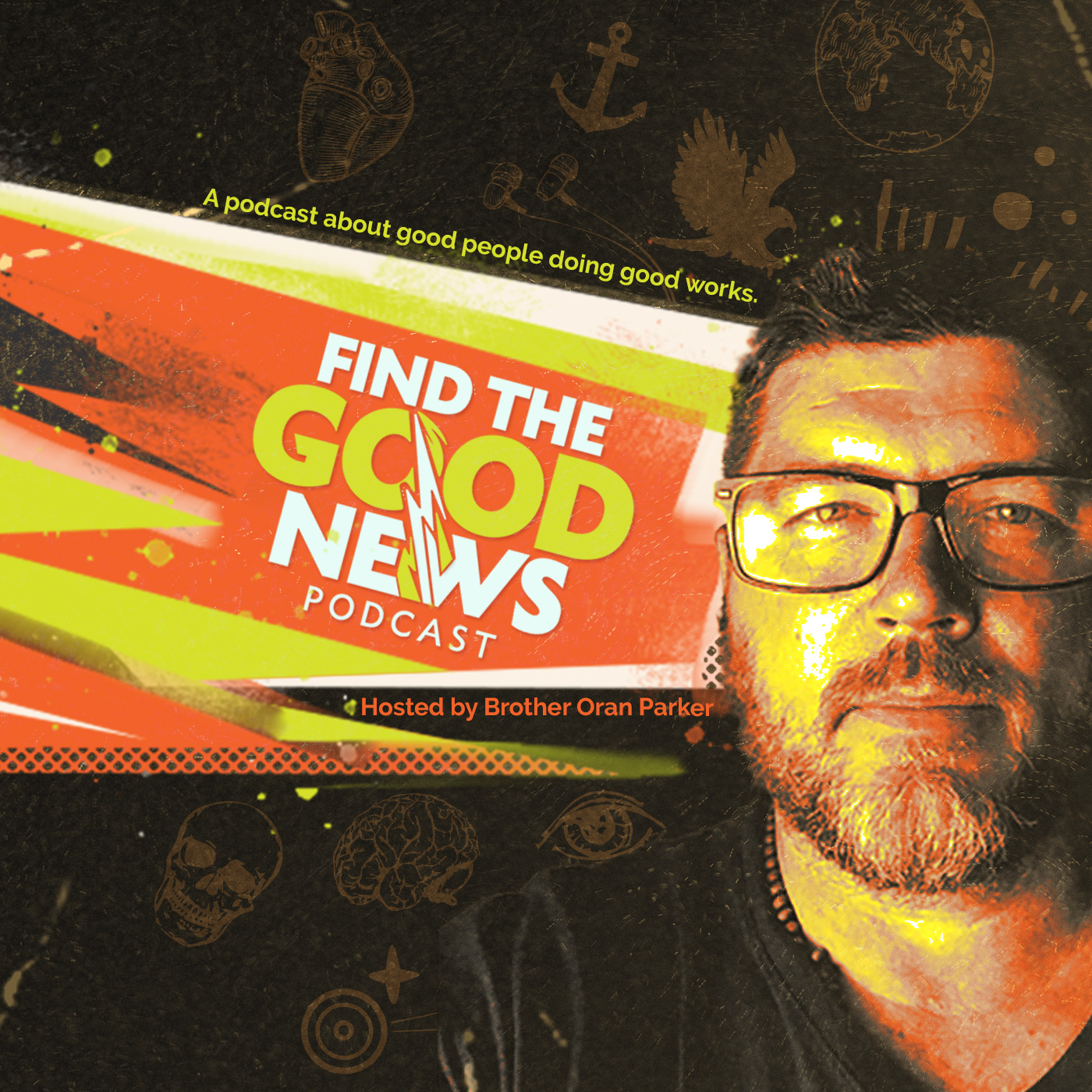 Old news. Bad news. Fake news. Sometimes you want to shut down and get no news at all! I aim to change that by focusing on good people doing good works. I visit with artists, educators, civic & spiritual leaders, musicians, business owners, students, volunteers, and everyday citizens who are using their creativity, resources, and talents to bring hope, happiness, and goodness to their corner of the world.
Episodes
Monday Feb 22, 2021
Monday Feb 22, 2021
Find the Good News, Episode 108, "The Prisoners" A Beacon Series conversation featuring Venerable De Hong, Co-Founder of the Engaged Buddhist Alliance
- - - - - - - - - - - - - - - - - - - -
My father was a United States Marine that served as a combat engineer in the Vietnam war. On January 21, 1968, he was on the Marine base at Khe Sahn getting a short reprieve from the horrors of war. It was the Lunar New Year and the beginning of the Tet holiday. A cease-fire was about to begin, or at least that's what he thought. Instead, it was the beginning of a massive attack on United States forces by the communist forces of North Vietnam. He spoke of it often and as a young boy, I could barely enlarge my imagination enough to encompass what he shared.
The siege finally ended in July the same year. The miseries of the Vietnam war would leave a lasting impact on my daddy, the United States, and citizens of Vietnam who were soon to live under the iron boot of a North Vietnamese communist regime.
My guest and I did not speak about this during our visit. Instead, what I heard was his account of being a 5-year-old boy living in the shadow of the Vietnam war. During the holiday of Tet, while my father was fighting in a foxhole at Khe Sanh, my guest—only 5 years old—was being rushed from his bed in the middle of the night by his mother and father, pillow in hand, the evening sky illuminated by thunderous munitions, the sharp cracks of gunfire, and the circadian hum of helicopters flying overhead. These sounds would leave trauma in the minds of both him and my father, and it would lead them both down completely different paths.
In this episode, I am honored to share my conversation with Venerable De Hong, the co-founder of the Engaged Buddhist Alliance, a Buddhist organization that works with individuals in the California prison system, helping them to cultivate mindfulness and meditation practices.
De Hong's journey from Vietnam to California is difficult to fathom as I was born with some degree of privilege. At the age of 18, escaping communist Vietnam with his younger brother, De Hong became a refugee. At the mercy of strangers, he navigated the difficulties of immigrating to the United States. With no working knowledge of English and only $10 to his name, he eventually graduated college, became a U.S. citizen, and acclimated to American life, and it is there that it seems his Dharma path began. Like many of us in the United States, he became overworked and overwhelmed, eventually finding refuge in Buddhism, the religion of this homeland, taking the ordination vows and training of a Buddhist monk.
Informed by the teachings of the Buddha, Venerable De Hong was drawn to enter the prison systems and serve those that society has deemed irredeemable. His tools are direct and simple but have had a profound impact on the lives of those he serves. De Hong feels strongly that the Dharma—the teachings of the Buddha—is a bell of mindfulness that reminds us to look directly into the suffering of the world and offer a way out of the suffering, to apply the great medicine of compassion.
With letters, books, meditation training, and the gift of presence, De Hong and the Engaged Buddhist Alliance helps turn the wheel away from unspeakable trauma, helping prisoners find their original good nature, and allowing them to begin the process of touching the world with more loving hands, hearts, and minds. One day at a time, one being at a time, the Venerable De Hong transmutes and transforms the old migratory trauma of war-torn landscapes into pure lands of joy.
Connected across space and time by war and religion, I am happy to call him my friend, and my true brother.
Now, it's time to learn how trauma passes through cultures, across borders, into bloodlines, over oceans, and takes root in prisons, understanding that no matter what pain we've experienced, there is always hope for change, then tune your attention to this Good News Beacon, and press play on a little good news.