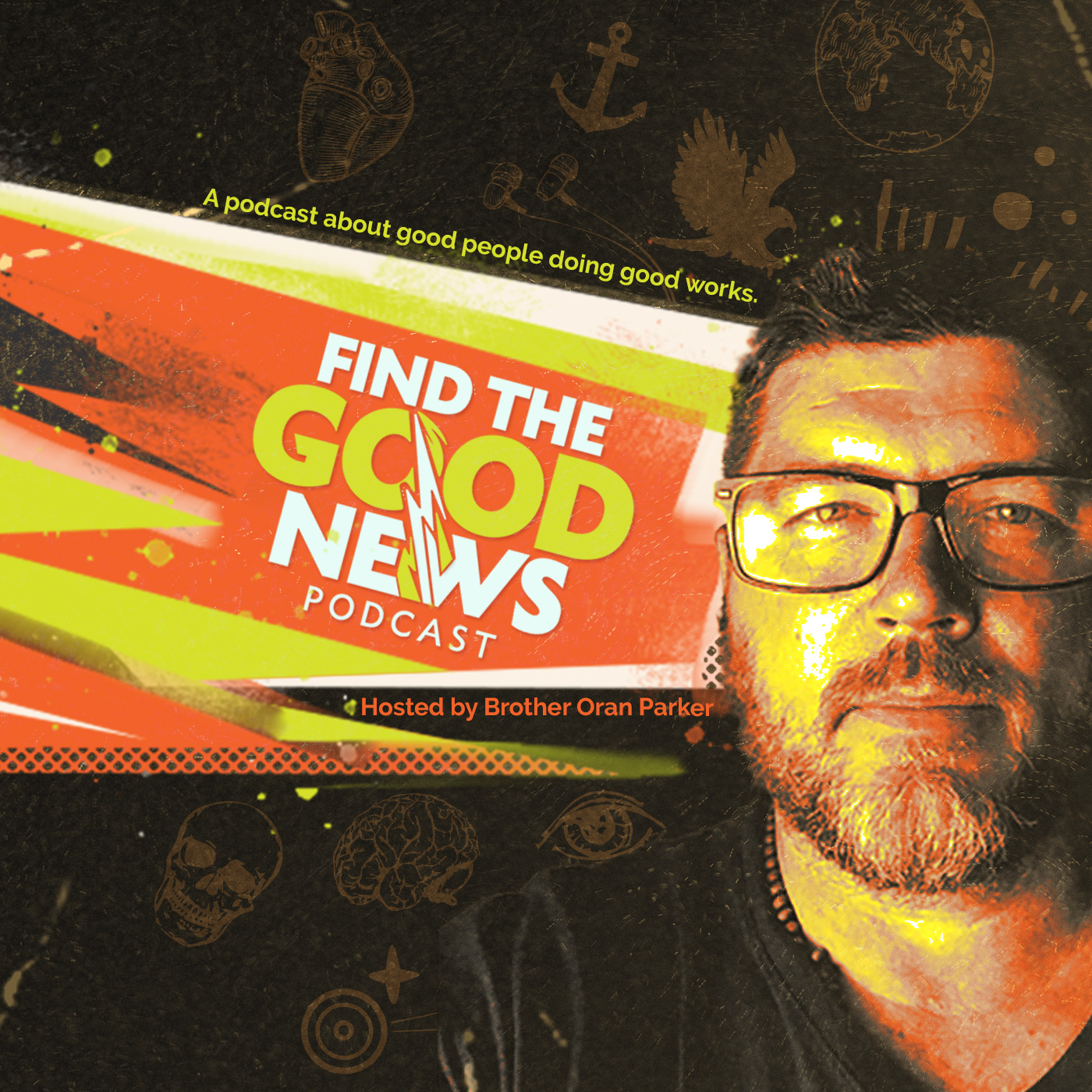 Old news. Bad news. Fake news. Sometimes you want to shut down and get no news at all! I aim to change that by focusing on good people doing good works. I visit with artists, educators, civic & spiritual leaders, musicians, business owners, students, volunteers, and everyday citizens who are using their creativity, resources, and talents to bring hope, happiness, and goodness to their corner of the world.
Episodes
Thursday Jan 07, 2021
Thursday Jan 07, 2021
Ep. 103 - The Phoenix and the Dragon - A Beacon Series Interview Ft. Christine Arylo, author of "Overwhelmed & Over It: Embrace Your Power to Stay Centered & Sustained in a Chaotic World" by New World Library
==========
Welcome to the first episode of 2021. I'm not sure that I could have handpicked a much more relevant guest to kick off the new year than author, feminine leadership advisor, and feminine leadership advisor Christine Arylo.
Christine agreed to visit with me on Find the Good News to discuss her new book, "Overwhelmed & Over It: Embrace Your Power to Stay Centered & Sustained in a Chaotic World." The new book is directly pointed at women who are facing the merry-go-round of pressures that often lead to system burnout.
What I found in reading this new work, and in my dynamic visit with Christine, was that the stresses of keeping all the floats balanced out, especially in the wildly chaotic times we've seen throughout 2020, has an equally corrosive effect on men as well.
Christine helped me realize some old, self-sacrificing habits I've fallen into and perpetuated throughout my adult life. By labeling these habits as "compassion," I have basically been giving myself permission to self destruct.
Christine's mission is to help beings develop healthier decisions and actions that can lead through the sticky chaos patterns that dominate us. I believe that applying even a portion of what Christine shares can help bring a richer, fuller life into fruition.
Now, it's time to lay down the endless array of tasks, responsibilities, sacrificing, and outdated approaches you may be using to get through your days, then tune your attention to this Good News Beacon, and press play on a little good news.
==========
SUPPORT FIND THE GOOD NEWS >> https://www.findthegood.news/donate/ 
==========
BUY YOUR COPY OF "OVERWHELMED & OVER IT" >> www.FindTheGood.News/BookShop 
EXPLORE NEW WORD LIBRARY >> https://www.newworldlibrary.com/Books.aspx 
==========
FIND THE GOOD NEWS IS PRODUCED BY PARKER BRAND CREATIVE SERVICES >> www.ParkerBrandUp.com  
==========
SUPPORT CARE-HELP OF SULPHUR >> http://care-help.org/ 
•••••••••••••