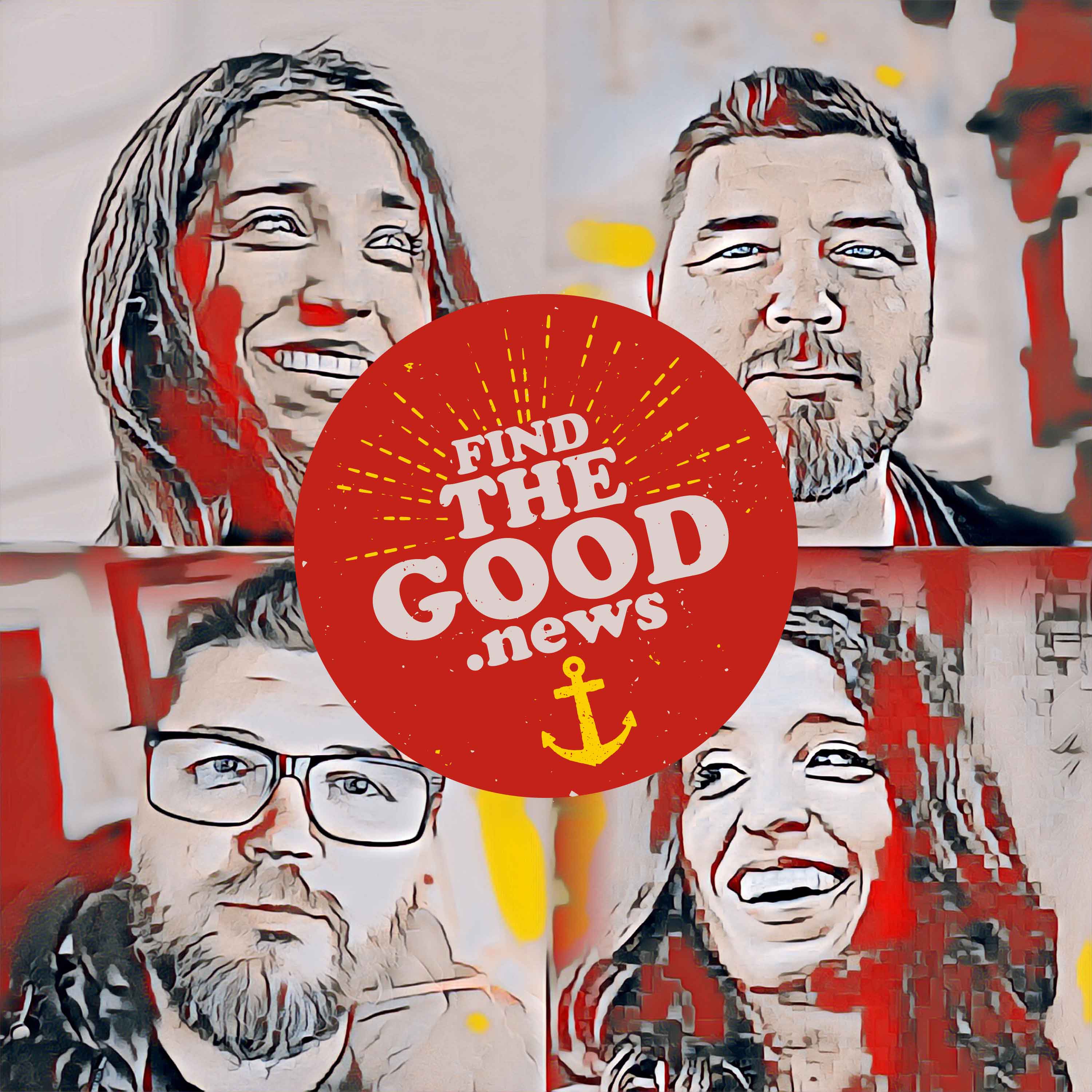 EP. 82 - The Encouragers Ft. Ashley Gatte of Empire of the Seed
==========
Sitting down at the right-round table in studio with a guest is starting to seem like a distant memory. It's hard for me to express this, but there is something special about the space where I meet with my guests. It conveys an openness, creative energy, and joy that is reflective of the types of conversations I hoped to have with each person that's come to visit.
Since the stay-at-home orders associated with the COVID-19 pandemic, and the serious distancing measure required, I haven't been able to meet in person with the good people that make our local communities better. Before our world hit a massive pause, I had the pleasure of visiting with several people doing good works in our communities. The conversation I'm sharing with you today is one of those recorded in studio, and as I listened to it again it made me nostalgic for a time not too long ago when proximity to new people was a commodity. Today, I'm sharing my visit with Ashley Gatte of Empire of the Seed.
Empire of the Seed is an altruistic entity in Southwest Louisiana that has a long plan to invigorate an already existing cultural landscape by revitalizing historic properties into venues and businesses that expand upon a community with a rich mix of art, music, and cuisine. The Empire of the Seed has seen many successes, and the people of the Lake Charles area have benefited in many ways. After meeting with Ashely Gatte, it was easy to draw lines from many of their accomplishments directly to her efforts as the President of Historic Events.
It was clear to me that helping others reach for their full potential was highly important to Ashley. This was a gift that others had shared with her, and giving it back seemed to be one of the ways she has shown her gratitude.
As a talented lifelong musician, Ashley has shared her passion for song with her community. Combining that personal passion with the resources of Empire of the Seed has given birth to venues where other artists and musicians can share their love in turn. From my perspective, this is good compounding on good, a type of rebirth and renewal that the world sorely needs more of.
She's an athlete, a planner, an organizer, a songwriter, musician, and singer, but most important of all, she is kind, filled with joy, and carries a smile that makes a person want to share their own.
I've enjoyed many digital conversations with some wonderful people since the coronavirus shutdown, but revisiting my conversation with Ashley makes me long for a time that I hope isn't too far away, when I can sit down and breath the same air as my guests.
I invite you to listen to my conversation with Ashley Gatte, one of the good people who has done good works in the world, someone that I am sure is ready to continue doing that in any way she can.
The world may have pressed pause, but let's set some time aside, feel some joy, share a space for a little while, and press play on a little good news.
==========
SUPPORT FIND THE GOOD NEWS ON PATREON >> www.Patreon.com/FindTheGoodNews 
==========
CONNECT WITH ASHLEY GATTE >> www.facebook.com/ashley.gatte.71
LEARN ABOUT EMPIRE OF THE SEED >> www.empireoftheseed.com/
==========
 FIND THE GOOD NEWS IS PRODUCED BY PARKER BRAND CREATIVE SERVICES >> www.ParkerBrandUp.com
==========
SUPPORT OUR ADVERTISERS
•••••••••••••
SULPHUR TODAY >> www.facebook.com/sulphurtoday / #SulphurToday
•••••••••••••
BRIMSTONE MUSEUM >> www.brimstonemuseum.org or Call (337) 527-0357
•••••••••••••