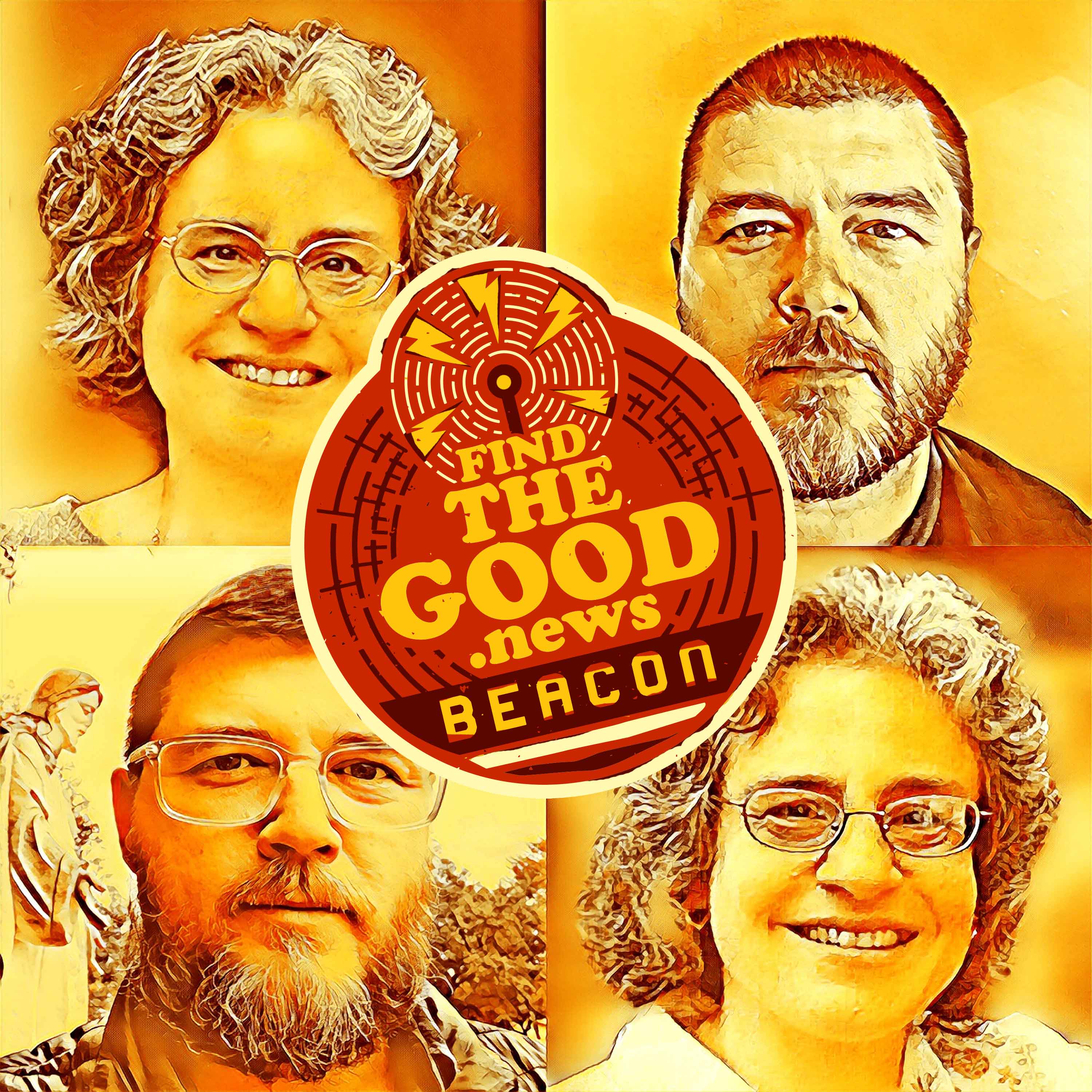 EP. 67 - The Disciple - Beacon Series Ft. Susan Stabile, Author of "Growing In Love And Wisdom: Tibetan Buddhist Sources For Christian Meditation"
==========
If you listen to this show, then you've often heard me allude to a spiritual experience that took place when I was a much younger man. While I have spared the full linear details, it's sufficient to say that the experience changed my mind and gave me a reason to follow my heart. In an attempt to understand this experience of my youth, I wandered as a pilgrim, searching and studying the religions and wisdom traditions of the world. While I found treasures in many, I have never felt more at home than I have in the teachings of Jesus, the Christ, and Sidhartha Gautama, the Buddha.
Living with one foot in each of these religions has been an enlightening journey. It has not been without its difficulties, especially in finding an organized religious tradition I could whole-heartedly call "home." Regardless of this challenge, I have adopted much from the traditions of Christianity and Buddhism. While there are defined differences between them, I have found that love, mercy, compassion, kindness, and wisdom rise clearly to the top. It is from these that I arrange the bouquet of my personal spiritual practice and most of my perspectives.
I feel very blessed to have been born at this time on earth. The last 3,000 years have been filled with discord, conflict, war, and violence. It has also given rise to powerful voices of unity, diversity, and harmony. In the last 100 years alone, humans have gained unprecedented access to information. Many extraordinary beings have used that information to learn, grow, and find common ground. They have focused on the beauty we share, while still remaining grounded firmly in the traditions and teachings of their unique cultures. In seeking voices such as these, I have been honored to read the works of Mohandas K. Gandhi, Walt Whitman, Ram Dass, J. Krishnamurti, Henry David Thoreau, Lao Tzu, Brother David Steindl-Rhast, Tenzin Gyatso-The 14th Dalai Lama of Tibet, Martin Luther King, Jr., and Thich Nhat Hanh.
Today, I share these names, and this more extended reflection with you, because it is all highly relevant to the nature of Find the Good News and my special guest. You see, recently, I added a new name to the list of wise voices I've come to treasure, and that name is Susan Stabile. I discovered Susan's work while seeking podcasters that may be discussing the writings of the Trappist Monk and Author Thomas Merton. I landed on a podcast called "Creo En Dios," which translates, "I believe in God." I do believe, so I pressed play. I listened. My mind was enlivened. My heart was opened. I pressed play again, and again, and again.
What I found in Susan's lectures was a highly-Catholic voice that seemed to dance effortlessly with teachings of other wisdom traditions. She dialed beautiful practices from Buddhism into a life of Christian prayer. Susan's lectures—of which there are over a hundred—became a part of my weekly spiritual life. She presented Christian teachings and scripture in a way that felt like home for me, and in all truth, the experience was very healing. Her lectures have become a part of the journey both in-and-out of my annual spiritual retreat, framing the beginning and the end of that yearly journey. Her book, "Growing in Love and Wisdom: Tibetan Buddhist Sources for Christian Meditation," presents slightly retooled Buddhist methods for Christian's—or anyone— seeking to deepen their existing prayer life.
Discovering her work has been a treasure I did not know I was seeking. Her agreeing to visit with me on this Beacon Series episode allows that work reverberate even further, so that it may enter new hearts and minds.
It is my great pleasure to send this Good News Beacon out to you. This is my conversation with Susan Stabile.
==========
SUPPORT FIND THE GOOD NEWS ON PATREON >> www.Patreon.com/FindTheGoodNews 
==========
FOR MORE INFO ON SUSAN STABILE
• BLOG >> https://susanjoan.wordpress.com/
• WEBSITE >> https://susanstabile.com/
• PODCAST >> https://susanstabile.com/podcasts/
• BOOK >> https://amzn.to/2KVVy3E 
==========
 FIND THE GOOD NEWS IS PRODUCED BY PARKER BRAND CREATIVE SERVICES >> www.ParkerBrandUp.com
==========
SUPPORT OUR ADVERTISERS
•••••••••••••
SULPHUR TODAY >> www.facebook.com/sulphurtoday / #SulphurToday
•••••••••••••
BRIMSTONE MUSEUM >> www.brimstonemuseum.org or Call (337) 527-0357
•••••••••••••